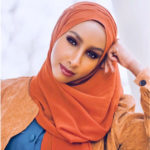 Rahma Mohamed (University of Wisconsin-Madison)
Rahma Mohamed is a first-generation Somali-American who was born in California. She has lived in Wisconsin for over 7 years and graduated from James Madison Memorial High School in Madison, Wisconsin at the age of 16. An honor roll student, Rahma went on to attend the University of Wisconsin- Madison. She plans to major in Mechanical Engineering and will further her education by attending flight school to become a professional pilot. Rahma has previously been recognized for her achievements and has received over 30 awards and accolades such as the Senatorial Award for Outstanding Academic Excellence and the Outstanding Young Person Award from the Urban League of Madison.
Since moving to Wisconsin, Rahma has earned three titles in pageantry and had to honor of representing the State of Wisconsin at the state and national level. Most recently, Rahma was the former Miss World America Wisconsin. She has competed and placed in the world's two most influential pageant organizations under the Miss Universe and Miss World organizations. This allowed her to develop her voice and understand how she aims to empower others and impact the world while remaining true to her values. Through her community service and groundbreaking work in the pageant industry, Rahma has been published in over 20 media outlets including NBC, the Times of India, Pageant Planet, Muslim, and many more.
Rahma is also a passionate activist on a variety of issues including but not limited to combating Islamophobia, demanding common-sense Gun Control, and fighting for Women's Rights. In the spring of 2018, Rahma helped lead the gun control marches that took the nation by storm after the Parkland shooting where she gave speeches from her unique perspective as a black, Muslim, daughter of immigrants and student who is especially at risk of being targeted beyond the classroom. For her efforts on her continued activism, Rahma has received the New Leaders Award from the Democratic Party of Wisconsin (not affiliated).
Coming from a strong family legacy of public servants, Rahma has a strong passion for serving the under-served. Her mother named her Rahma which means "the most merciful" in hopes that her daughter would continue this legacy. Such values-led Rahma found a non-profit organization, Mercy Intercontinental, whose goal is to develop underprivileged areas internationally through sustainable initiatives distinctly catered to the needs of the region of operation while empowering women. She was inspired to create this organization when she traveled alone at the age of 16 to the country of her heritage, Somalia, deemed "the most dangerous place in the world" by Foreign Policy. She lived in Somalia from August to October 2018 to survey the needs of the African nation while gaining first-hand experience on how to navigate the country on the ground. She worked with ministers, orphanages, farmers, institutes of education, and CEOs of large corporations in Somalia only to notice that the issues faced in their country are faced by countries all over the world, motivating her to create an international non-profit.
To learn more about Rahma Mohamed, you can follow her on Instagram @realrahmamohamed.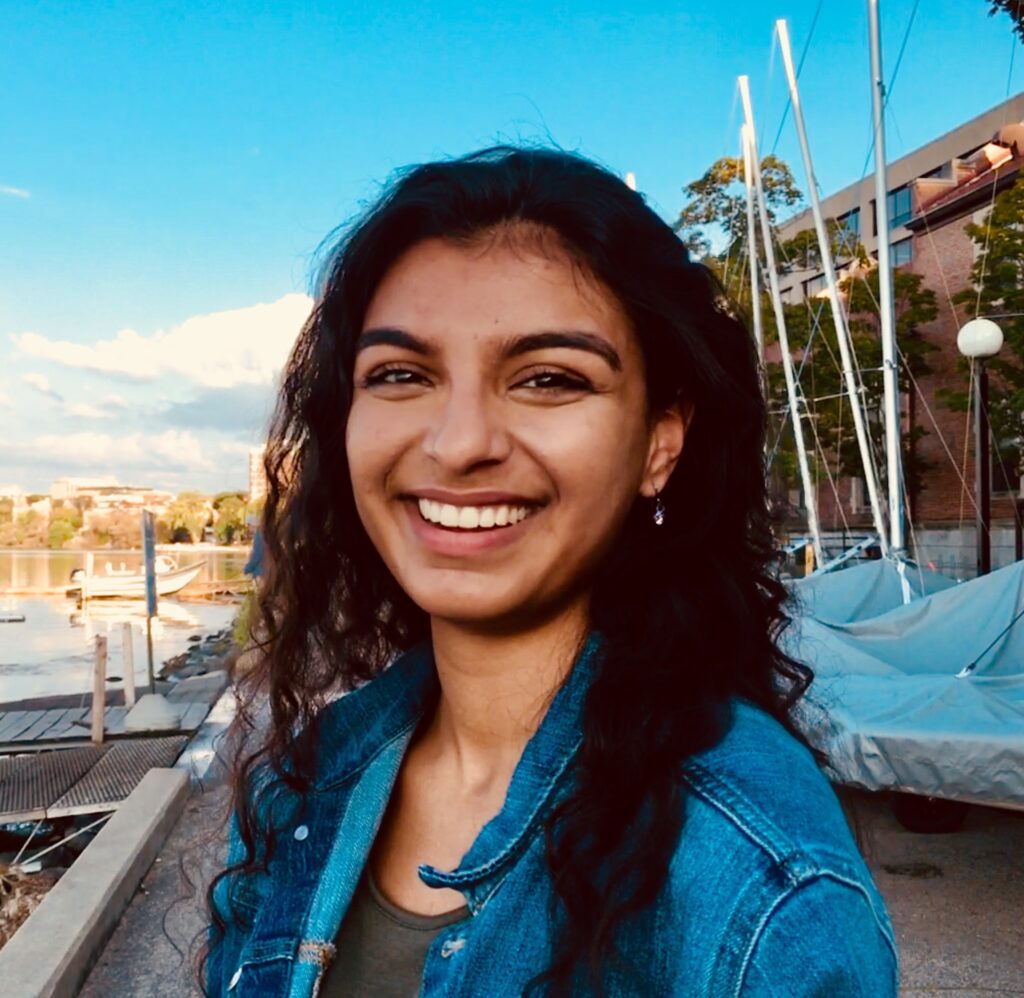 Simran Kaur Sandhu (University of Wisconsin-Madison)
I'm Simran and I'm a student studying biology at UW-Madison. I'm a first-generation Punjabi Sikh and I was born and raised in Madison, Wisconsin.
In addition to my studies, I am heavily involved in the Sikh Student Association. I came across United Against Hate when Pardeep Singh Kaleka and Arno Michaelis came to UW in November 2019 to give their Responding To Hate: Public Talk and Student Workshop. As SSA was a co-sponsor, I made it my task to spread the word of this event and to make sure that as much of the Sikh Community was present and to show support of this great endeavor accomplished by both Pardeep and Arno. Much to my surprise, there were so many people who sought to hear their words. So many communities were present in that room. The Oak Creek Gurdwara shooting shook the entire Sikh community. No one should have to fall victim to acts of hatred or violence. To see that so much good came out of a tragedy is inspiring.
As a Sikh, we believe that we're all one in the same, that we share a likeness with all other living beings, and that we should try to give back to the community and to everyone who is a part of it. This philosophy is what drives our compassion for others. So, my hope with UAH is to create bridges of compassion between communities in order to inspire a healthy and sustainable sense of community. People can think about community in relation to a place, a social system or a common identity. Imagine the good that could come when everyone is able to realize that their community is every human and that because every human is their own, they treat one another with kindness.
With this optimism, I hope to create sustainable and impactful change through providing as opportunities for people to learn and invest themselves in understanding how much potential they all have in making a difference for the better.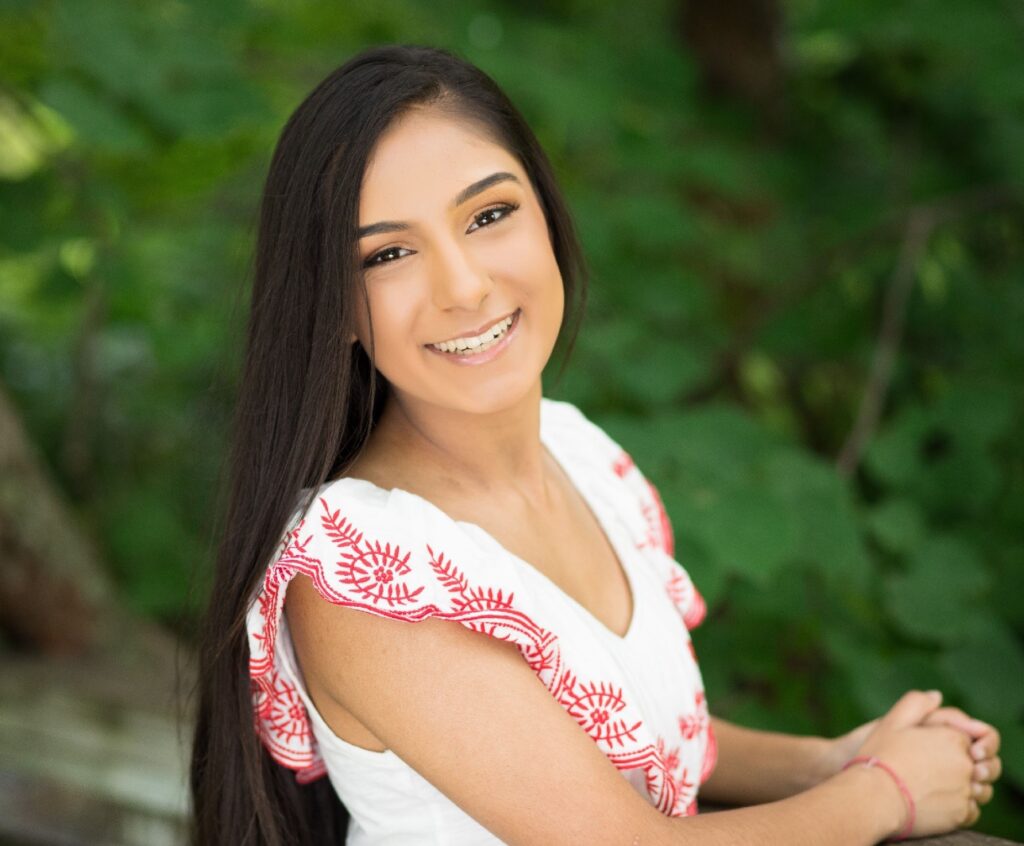 Jaskiran Kaur Sandhu (University of Wisconsin-Madison)
My name is Jaskiran. I am a student studying biology at University of Wisconsin – Madison. I am a first-generation Punjabi-Sikh. I was born and raised in Madison.
Serving the community is something that I have grown to enjoy and advocate. From an early age, I learned the importance of community service through the values of my religion, Sikhism. One of the three pillars of Sikhism is Vand Ke Shakna and it means to "share and consume together"; it tells us that we should always share the wealth we have – regardless of whether that wealth be physical or intangible – with our community and to give to those who lack it.
Over the many years, I have participated in local food drives that my Sikh temple organized, served food to the homeless people in the city of Madison, and volunteered at the hospital as an aide – discharging patients, helping the nurses, and making the hospital a supportive environment.
Coming to UW-Madison and joining the Sikh Student Association, I have learned how much more I want to do for the community, and how I can perform Vand ke Shakna through spreading awareness of not only my religion, culture, and personal experiences but also those of other minority groups. I believe the first step to fighting any sort of hatred and dispelling any misconceptions, in the community, starts with education. With this education, addressing issues that we face as a society such as race-based discrimination, gender inequality, or hate crimes can bring people together. Through United Against Hate, I hope to help be part of the cause that will foster diversity and spread awareness to the greater Madison community and beyond.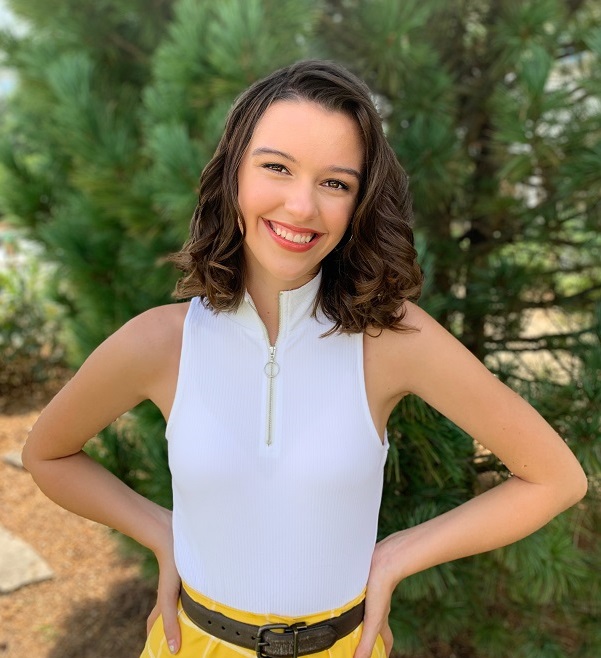 Allison Gundrum (Mount Horeb High School)
Ally is a senior at Mount Horeb High School who spends her free time sewing, singing, and participating in engineering teams. Inspired to educate herself those around her after witnessing the damage hate could do in her community, she is dedicated to encouraging learning, compassion, and acceptance in her community through honest conversation and community service.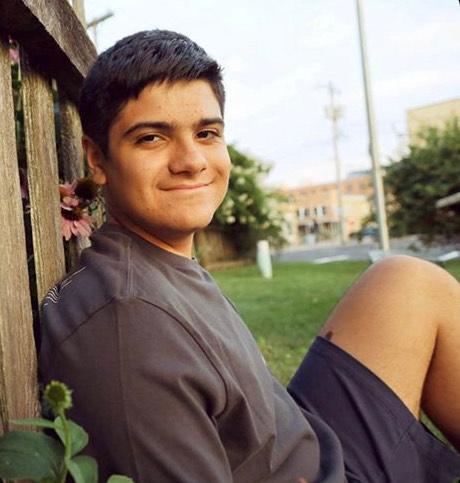 Lucas Gonzalez (Mount Horeb High School)
Lucas is a freshman Mount Horeb high school. He is greatly involved in the performing arts at school and in the local community theatres. After seeing that black lives matter rally in Mount Horeb, he wanted to help and educate about racism. His goal is to educate others about racism and hate and hopes to make the world a better place.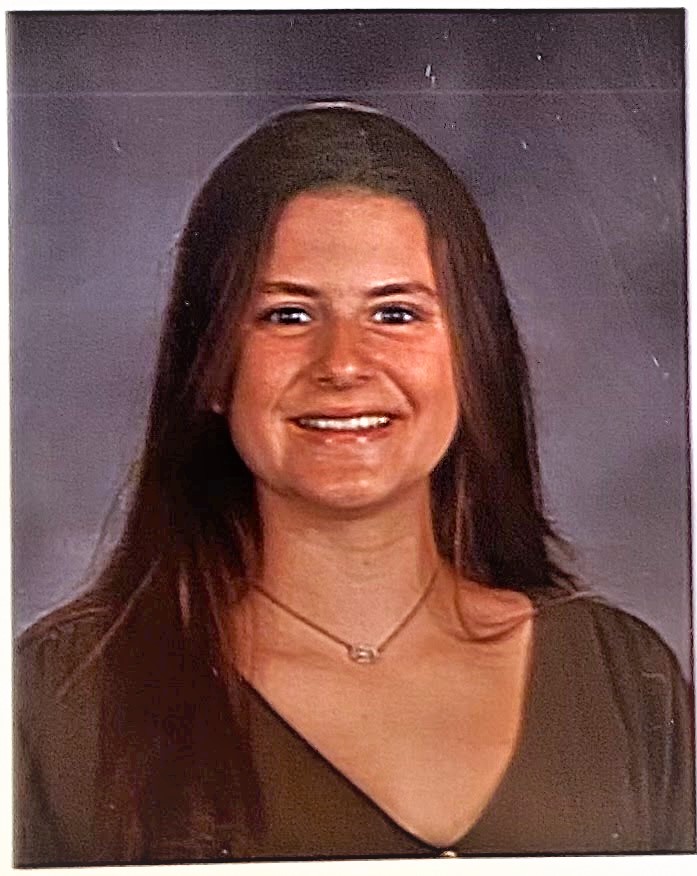 Kayla Buelling (Edgewood High School)
Hello, my name is Kayla Buelling. I was born and raised in a suburb in Chicago, Illinois. My family and I have just moved to Madison, Wisconsin in the summer of 2019. I have one younger sister who is in the sixth grade. I am a Junior at Edgewood High School in Madison. Some of my interests are volleyball, reading and helping others. I am part of the Smile in the Community club at Edgewood because I feel like we should help as many people as possible. It is very important to make sure that everyone living on Earth receives the same respect that you would want for yourself. I believe that United Against Hate is helping to achieve this goal and that is why I am proud to be on the advisory board.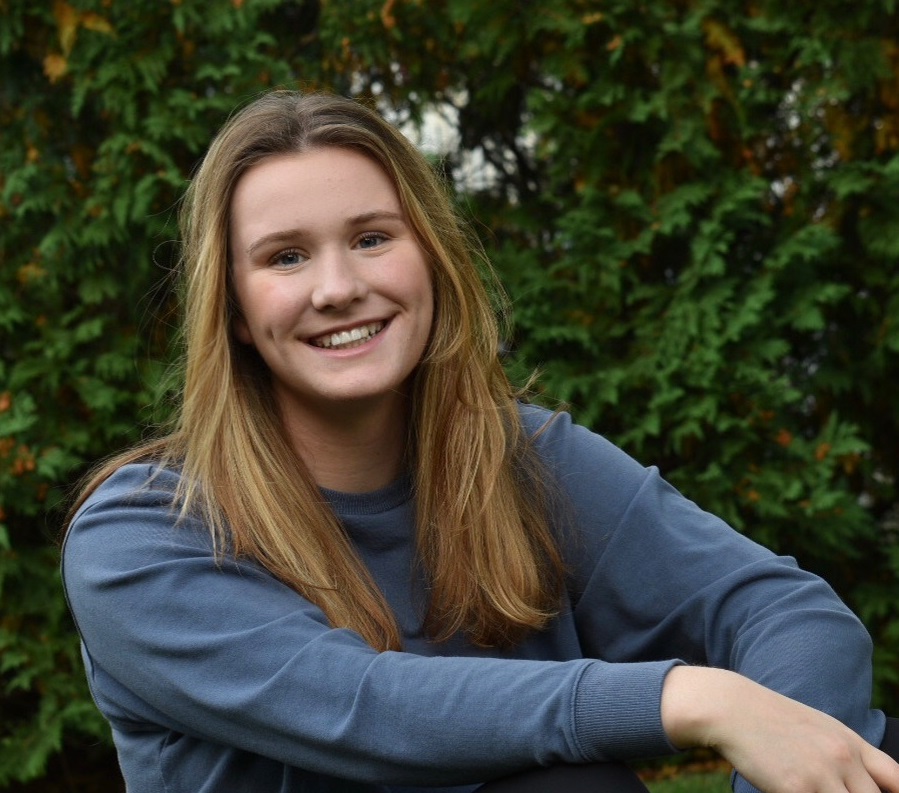 Hannah Rounds (McFarland High School)
In addition to being on the United Against Hate Student Ambassador Board, she is also the junior class president at McFarland High School. Hannah is involved in many clubs at MHS such as DECA, Student Council, and Science-Bowl. Aside from school, she enjoys playing volleyball, cooking, and playing the piano. After all the hate and division that has been shown over the past few months, Hannah was inclined to do her part to spread kindness in our country, state, and community. She believes We Are Many – United Against Hate represents unity and compassion, which are two things she is proud to stand for. It is her goal to spread awareness, and educate our community and she hopes to help incline others to do the same.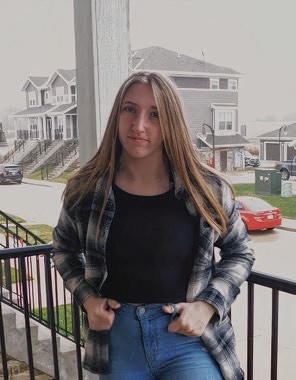 Valeria Vayserberg (McFarland High School)
Valery is a freshman at McFarland high school where she quickly has found interest in a variety of clubs. She is involved in DECA, Model UN, Soccer, Basketball, and a teen writing group. In early October, she was put into a group chat with an unbelievable amount of hate speech towards minorities and decided to take a stand. This lead to a petition with over 550 signatures and joined We Are Many United Against Hate which aligns closely with her goals and values.
Corley Jewell (Dodgeville High School)
Corley is a sophomore at Dodgeville High School. Outside of school her hobbies include managing the volleyball team, singing, acting in the performing arts clubs, helping with different organizations, and many other activities. After seeing the major effects of hate on not only Dodgeville, but communities all over the United States, she is very committed to building up a community she is even more proud to be in. Excited to educate herself and others about acceptance, equality, and diversity, she hopes to help build all those around her for the common good of all people.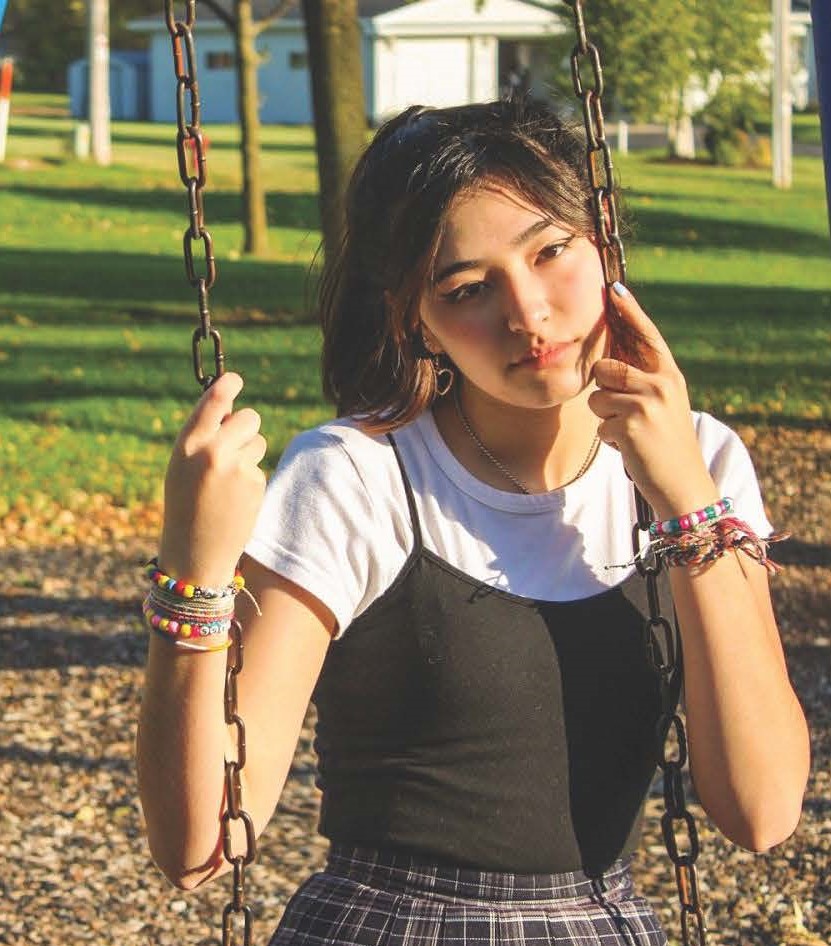 Chloe Grolbert (Dodgeville High School)
Chloe is a sophomore at Dodgeville High School. She is a member of many clubs in her school including Key Club, Student Council, and Forensics. Aside from school, she dances and plays piano and guitar. While growing up Chloe was subject to hate and saw it all around her. After the attention brought to what was going on in the world over the past few months she was excited that this problem was finally being taken seriously by her peers. She is excited to spread awareness and educate her peers about inclusivity.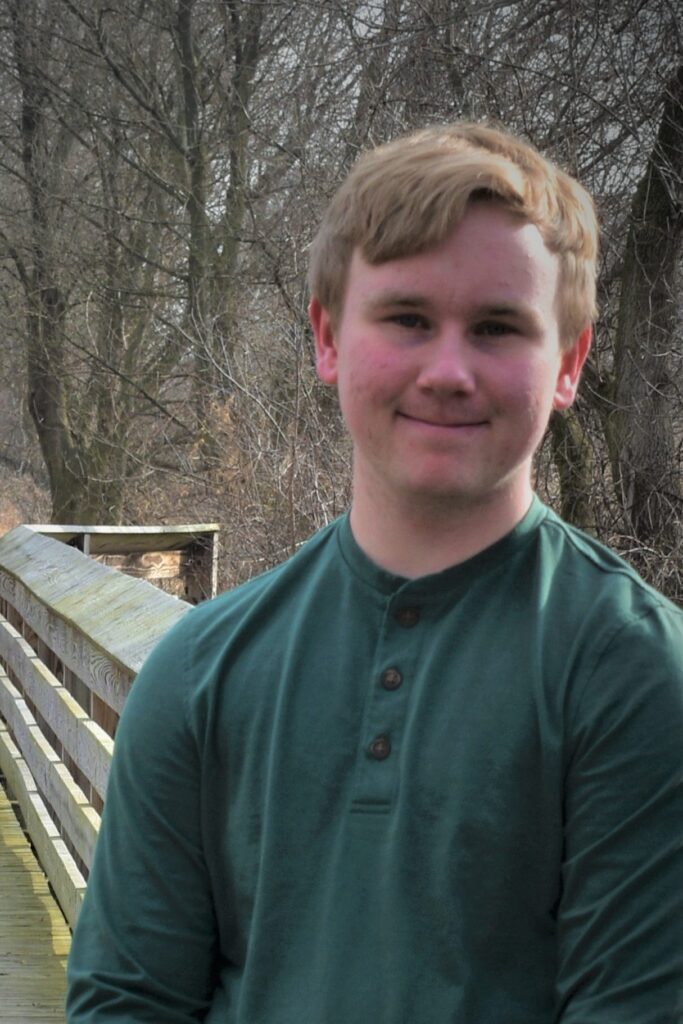 Wesley Christianson (Deerfield Middle/High School)
My name is Wesley and I am a Junior at Deerfield High School. In my free time I enjoy my various different hobbies, a few being practicing music playing the French Horn, playing sports like soccer and baseball, and exploring nature. After the division that was brought to light with the events of this summer I along with some teachers and classmates decided it was time to take action. I believe that each and every person deserves the same amount of respect and opportunity in this world and I aim to make progress toward that goal in my community with United Against Hate as a Student Ambassador.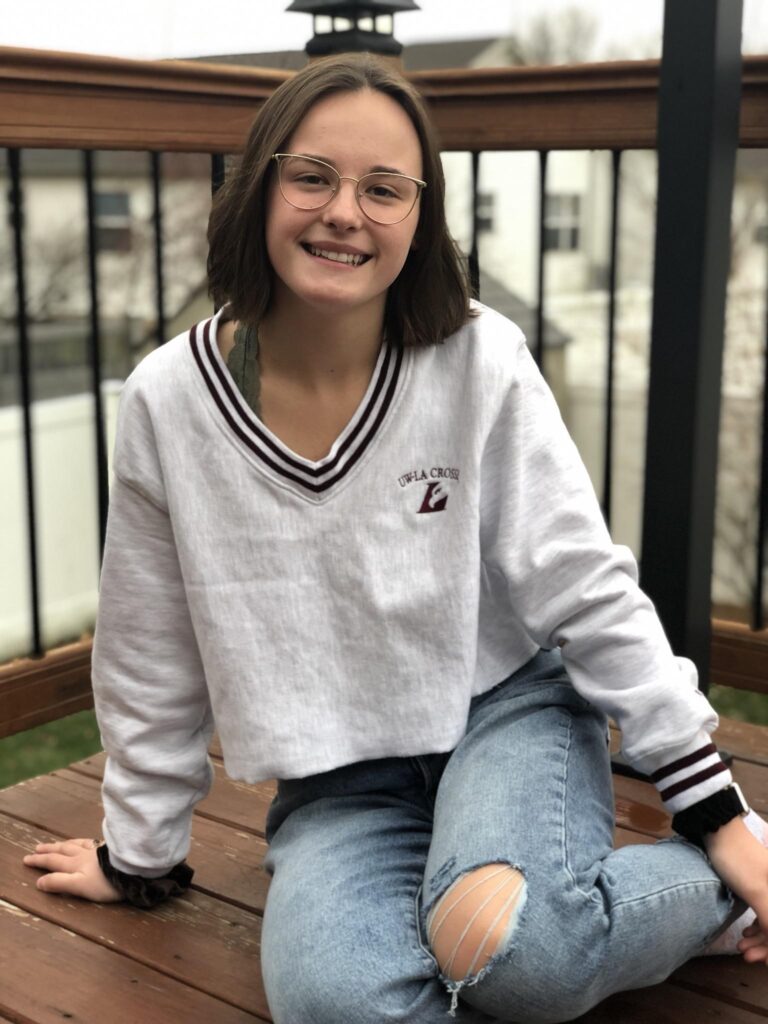 Jade Collar (Deerfield Middle/High School)
My name is Jade. I am a Sophomore at Deerfield High School. I have three Boston Terriers named Zero, Ziggy, and Zen. I enjoy playing many sports, including dance, golf, volleyball, soccer, and tennis. I also love participating in school clubs and hanging out with my friends and family. I joined United Against Hate to be a part of making a change to not only my school, but everywhere. I am so excited to be a part of such an amazing organization, and I can't wait to see what's yet to come.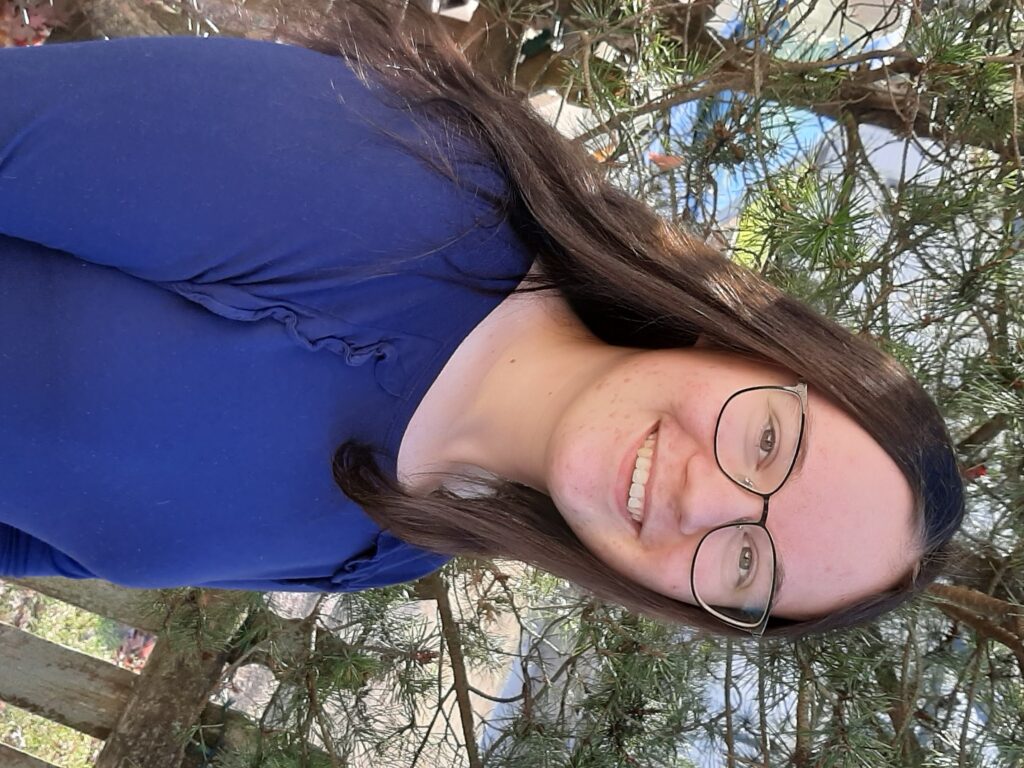 Ella Perry (Deerfield Middle/High School)
Ella is a sophomore at Deerfield High School. Outside of school she enjoys playing the piano, singing, and spending time with friends.
When she saw what prejudice and hate can cause in a community, she was determined to help make a change in her school and town. She hopes that she will be able to help spread awareness and kindness through her community.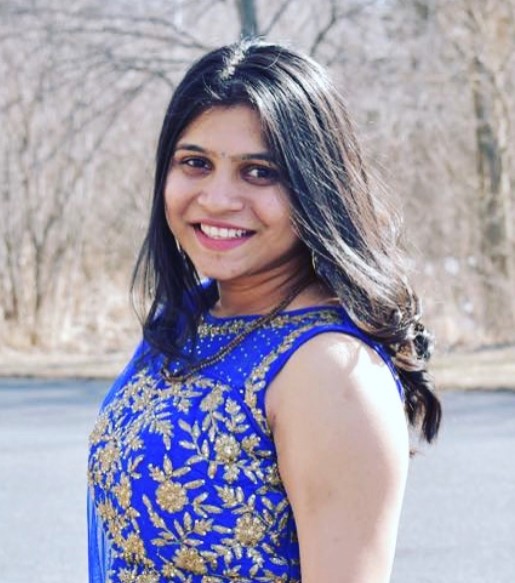 Hema Patel (University of Wisconsin-Stevens Point)
I'm Hema Patel and I'm a student at UW-Stevens Point, studying Biochemistry. I'm a first-generation student in my family. I was born and raised in Gujarat, India. My family and I moved to United states in September 2015.
I did not know the word racism until my family and I moved here, and as I became more aware of the word and the usage of it, I felt that only we are the people who can do something about it, or at least stand up for ourselves and our brothers and sisters who are getting bullied by racist people. I myself have been attacked multiple times by some people who believe that I don't belong here, and I have to go back to "my country", but this is my country and I have the right to be treated as fairly as any other person here. Every time I see someone getting attacked by a racist person, I feel like it is my responsibility to stand up for them, and that made me join this organization. I heard about WAM-UAH from my good friend Yazeed, and the minute I heard about it, I knew I wanted to be a part of it, and I am generously happy and proud to be a part of this organization which stands together and fights against hate. Let's all unite together and make the world a better place by sharing love and peace with each other.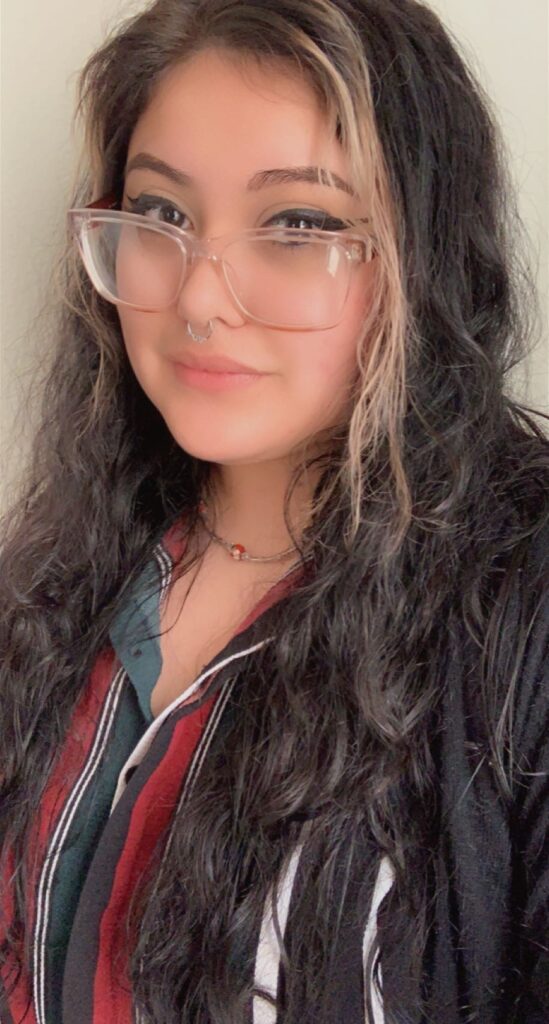 Mariana Martinez (University of Wisconsin-Stevens Point)
Hello! My name is Mariana, I am a junior at UW-Stevens Point with a major in Political Science and a minor in Spanish. I am a student senator on my campus' Student Government Association. I grew up in an area that was of low income, the majority was People of Color, and crime was heavier than in other areas. I know how my neighbors and friends are perceived as by people who do not live in those areas, because I am from a beaten down area. This inspired me to work in politics to get to the root of the problem and enact legislation and laws that will increase the standard of living for all people, especially minority groups that are constantly underrepresented at tables where decisions are made. I look forward to what we will accomplish with this organization in the years to come.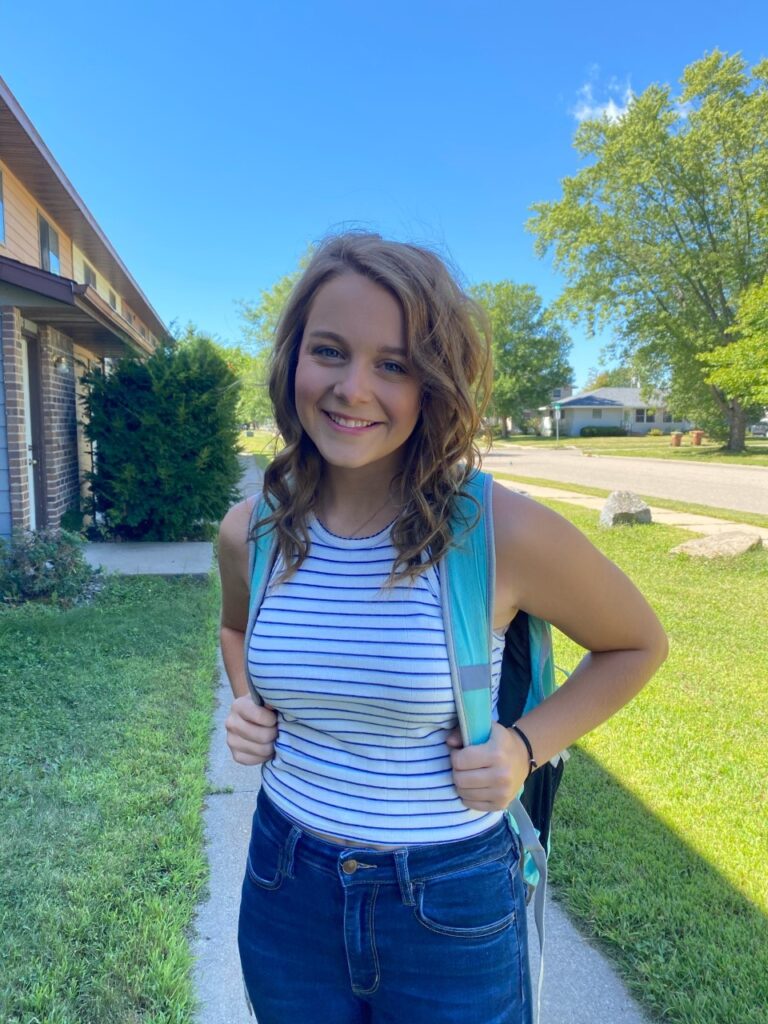 Shayla Schwingle (University of Wisconsin-Stevens Point)
My name is Shayla. I am a student studying biochemistry at the University of Wisconsin-Stevens Point. I was born and raised in a very small-town Cameron Wisconsin.
Along with my schooling, I am in many student organizations at UWSP. I came across We Are Many-United Against Hate from a fellow student, who is now the president of the chapter at UWSP. When I heard about the mission for this movement I needed to join and spread the word.
After I saw the hate and division that is being shown in America over the years, I wanted to help spread awareness in any way I could. I believe that educating the public is the first step with bringing our country together and stopping the hate. United Against Hate is the best platform to spread awareness and bring light to the major issues that we have as a community and country.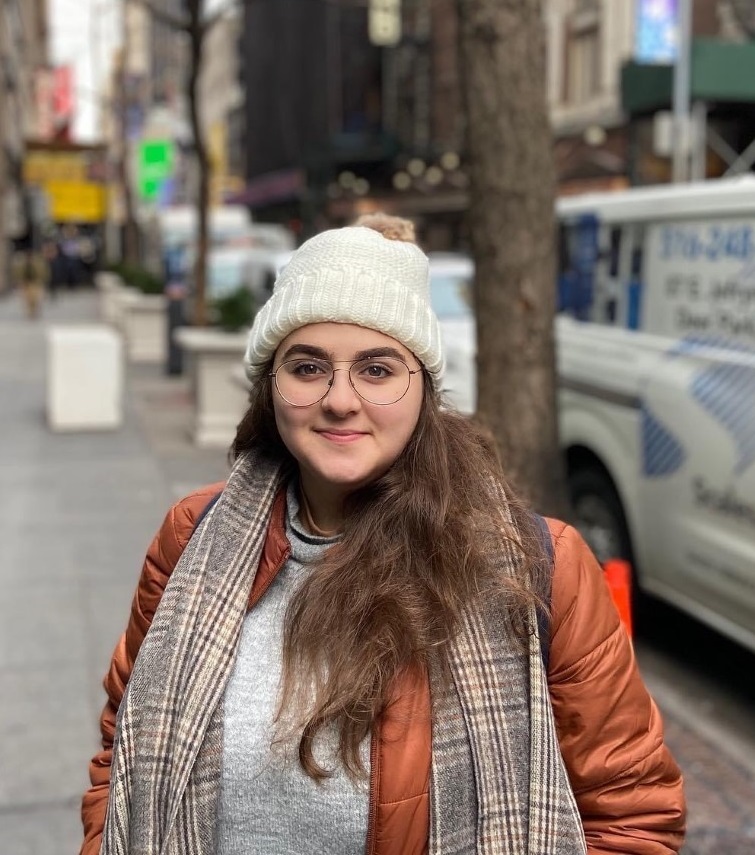 Tala Allan (University of Wisconsin-Stevens Point)
My name is Tala and I'm a student studying Chemistry and Neuroscience Pre-med at the University of Wisconsin – Stevens Point. I'm a Muslim Palestinian, I was raised in United Arab Emirates and moved to Wisconsin to pursue my Bachelor's degree.
I grew up in a community where caring for others comes first, Islam taught us to always give and help people in need, and so growing up I volunteered at various charities. I have been part of the Palestinian Children Relief fund (PCRF) and I also started an initiative aimed to help refugees in UAE, Palestine, and Jordan.
Growing up in UAE and moving to Wisconsin has taught me that respecting others and their beliefs is a basic personality trait that one should have. I'm hoping that by being part of United Against Hate I would be able to make a change towards discrimination against minorities, and spread awareness amongst my community.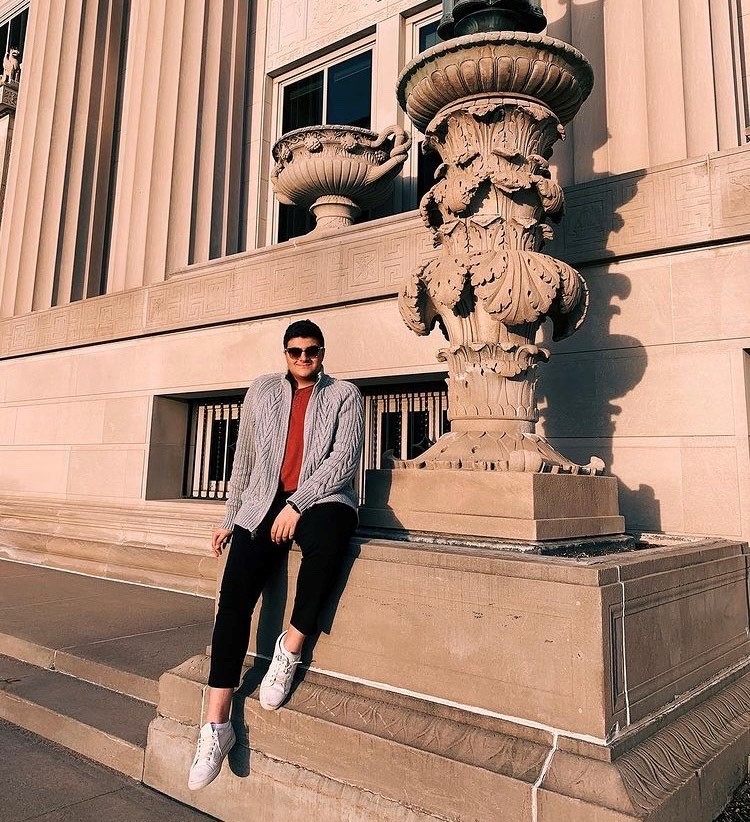 Yazeed Allan (University of Wisconsin-Stevens Point)
I am Yazeed Allan, I am majoring in Biochemistry Pre-Med at UW- Stevens Point. I am a Palestinian Muslim, I grew up in the UAE, and moved to Wisconsin my freshman year of college.
I currently serve as the Student Government Association's Inclusivity Director, where I work with my committee to promote inclusivity and pass legislation protecting the rights of marginalized communities on campus. I came across United Against Hate through my job with Diversity and College Access where I serve as the Social Justice Coordinator. My supervisor suggested we start the first student chapter of United Against Hate on a college campus, to which I enthusiastically agreed. I currently serve as the Student Chapter President, where we are working towards creating events that promote diversity, tolerance, and acceptance.
I believe it is the responsibility of each and every single one of us to create a world that is better than the one we came into and experienced. Hatred and division are incredibly high, we need this movement now more than ever. We need to ensure that the rights of minorities and marginalized communities are protected, and that those individuals feel safe with their identity, and have equal right to self-expression.
I hope to be able to create a more inclusive community wherever I go, where we are all able to cherish one another, and appreciate our differences. I aim to educate people and help people learn more about different cultures, ethnicities, religions, and much more, and most importantly advocating for tolerance, respect, and kindness for one another.