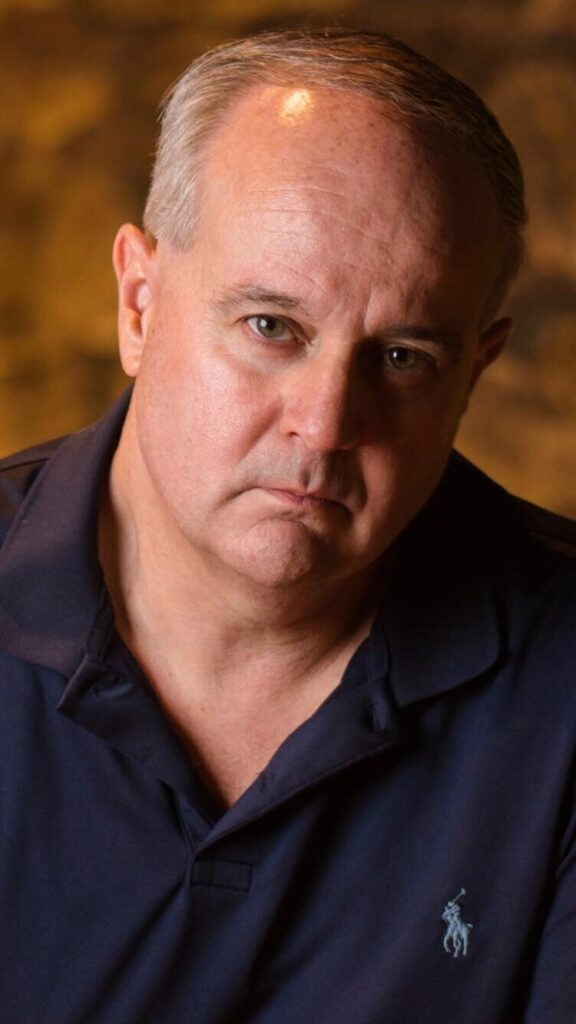 Daryl Johnson
Washington, DC
Daryl Johnson is one of the foremost experts on domestic extremist groups in the US. Beginning his career as a civilian in the US Army, Johnson has held a number of government positions, most recently as senior analyst at the Department of Homeland Security. He is currently the founder of DT Analytics, a private consulting firm for law enforcement. He is also regularly cited, featured, or quoted in media covering domestic extremist groups in the US, including the New York Times, Washington Post, Wall Street Journal, Newsweek, National Public Radio, MSNBC, CNN, and NBC Nightly News, among many others. He is the author of "Hateland: A Long, Hard Look at America's Extremist Heart" (Prometheus Books, 2019) and "Right-Wing Resurgence: How a Domestic Terrorism Threat Is Being Ignored" (Rowman & Littlefield, 2012). Johnson is also a freelance writer for various media and civil rights organizations. In 2012, he testified before the Senate Judiciary Committee on hate crimes and the threat of domestic extremism.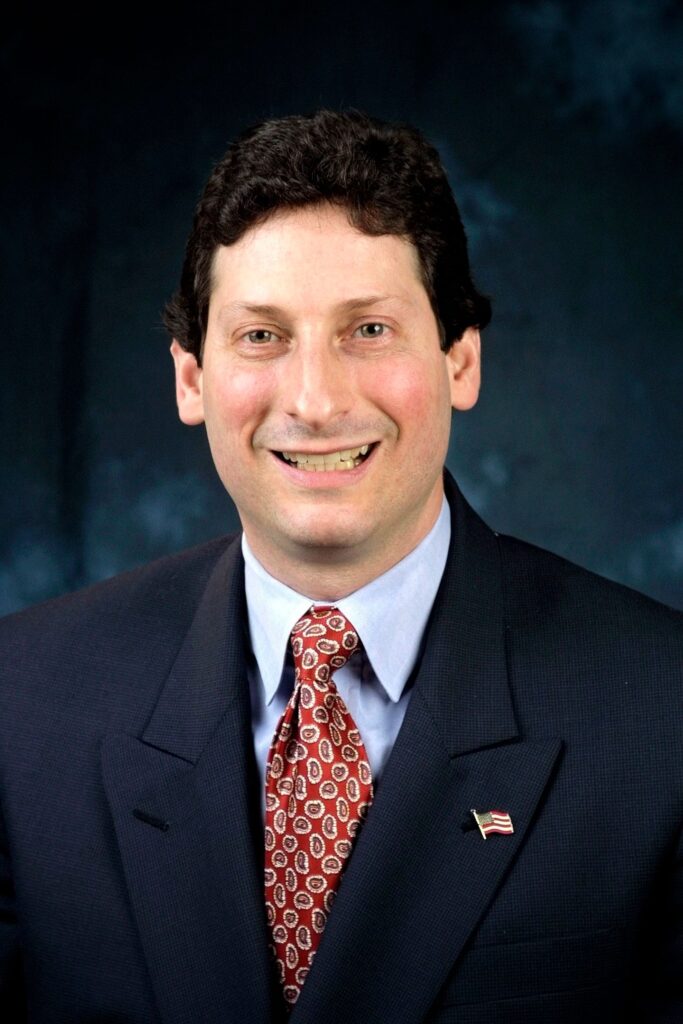 Professor Brian Levin
San Bernardino, CA
Criminologist and civil rights attorney Brian Levin is a professor of criminal justice and founding director of the Center for the Study of Hate & Extremism at California State University, San Bernardino. He is the 2020 recipient of the annual Wang Family Excellence Award for outstanding scholarship in the entire CSU system – the largest in the nation.
Previously, Professor Levin served as Associate Director-Legal Affairs of the Southern Poverty Law Center's Klanwatch / Militia Task Force in Montgomery, Al.; as a corporate litigator and a New York City Police Officer in the 1980s. Mr. Levin is a graduate of Stanford Law School, where he was awarded the Block Civil Liberties Award. He received his bachelor's degree with multiple honors in American History from the University of Pennsylvania.
A prominent analyst on hate and extremism worldwide, Levin has presented influential Supreme Court briefs and Congressional testimony and is frequently interviewed on TV and in newspapers. He has also given presentations to the United Nations Special Rapporteur on Anti-Semitism, the Federal Bureau of Investigation, and the Organization for Security and Co-operation in Europe, among others.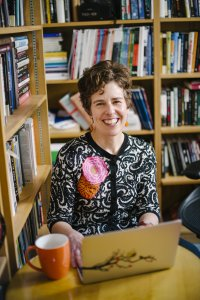 Kathryn "Kathy" Cramer
Madison, WI
Kathy is the Natalie C. Holton Chair of Letters and Science and a professor in the Department of Political Science at the University of Wisconsin-Madison where she has worked since 2000. She is known for her innovative approach to the study of public opinion, in which she uses methods like inviting herself into the conversations of groups of people to listen to the way they understand public affairs. She is the author of 3 books including the award-winning The Politics of Resentment: Rural Consciousness and the Rise of Scott Walker. She is an inductee of the Wisconsin Academy of Sciences, Arts and Letters and the American Academy of Arts and Sciences.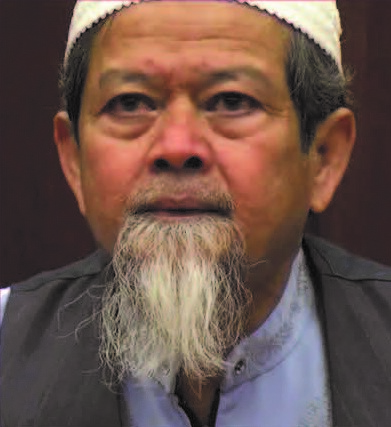 Dr. Abdul-Munim Sombat Jitmoud (a Muslim father who forgave his son's killer in the courtroom)
St. Louis, MO and Bangkok, Thailand
Dr. Abdul-Munim Sombat Jitmoud was born and raised on a small rice farm in a village in Central Thailand. His first call to teaching came as a 7-year-old boy, when the principal of his village school asked him to teach his 1st grade class. He attended middle and high school in a suburb of Bangkok, and attended Teacher College and attained his higher teaching certification from there. He came to the USA for higher education, where he completed his BA from the University of South Florida, Tampa, Florida, his Masters from Truman State University in Kirksville, Missouri, and his Doctorate degree in Education Administration from Ball State University in Muncie, Indiana. He was also the first international student to attain his Education Specialist (Ed.S) Degree in Education Administration from Truman State University. While attaining his doctorate degree, Dr. Abdul-Munim married his colleague, Dr. Linda-Jamilah Kolocotronis®, who had accepted Islam at the time. Allah (swt) blessed them with 6 boys Mashaa Allah. He has been an Islamic School principal for 31 years, promoting Islamic education for the love of Allah (swt) and His Perfect Deen, Al-Islam in 7 different Islamic schools throughout the United States. Alhamdulillah.
Abdul shocked a courtroom in Kentucky with everybody in tears, including the judge when he forgave and hugged a man who killed his son.  Abdul said on the witness stand that forgiveness is the greatest gift of charity in Islam. On April 19, 2015, our son Salahuddin was murdered.  The court-hearing and sentencing took place on November 7, 2017.   See the powerful video story>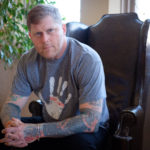 Arno Michaelis (a former White Supremacist)
Mequon, WI
In the late 1980s and early 1990s, Arno Michaelis was a founding member of what went on to become the largest racist skinhead organization in the world, a reverend of a self-declared "Racial Holy War," and lead singer of the hate-metal band Centurion, which sold 20,000 CDs by the mid-nineties and is still popular with racists today. Single parenthood, love for his daughter and the forgiveness shown by the people he once hated all helped to turn Arno's life around, bringing him to embrace diversity and practice gratitude for all life. Today, Arno is a speaker, author of "My Life After Hate" and very fortunate to be able to share his ongoing process of character development working with Serve2Unite.org. Arno enjoys spending time with his daughter, art, music, and all forms of fearless creative expression, along with climbing things, being under water, and the wonderful natural beauty of our planet Earth. Learn more at "The Gift of Our Wounds: A Sikh and a Former White Supremacist Find Forgiveness After Hate">