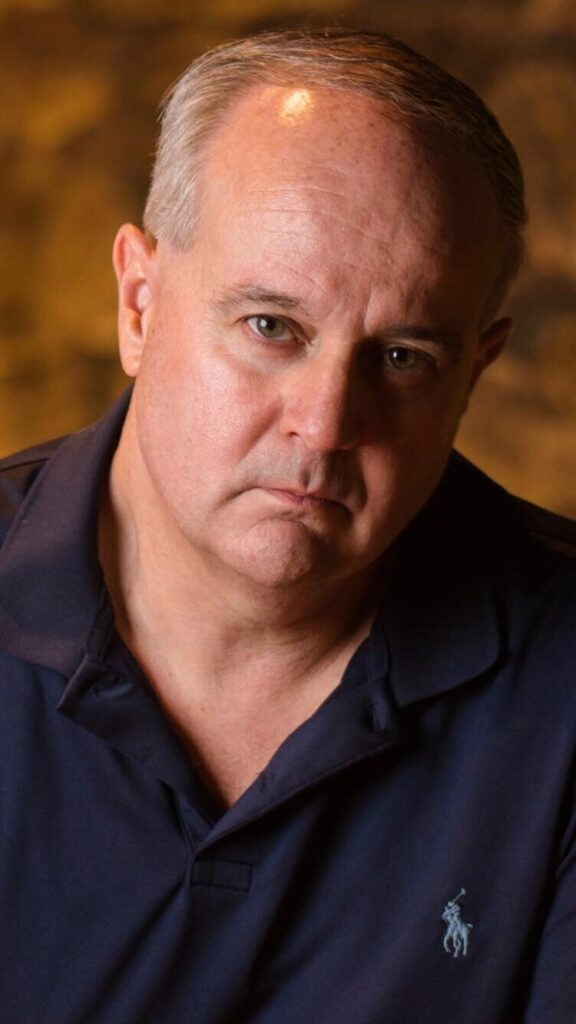 Daryl Johnson
Washington, DC
Daryl Johnson is one of the foremost experts on domestic extremist groups in the US. Beginning his career as a civilian in the US Army, Johnson has held a number of government positions, most recently as senior analyst at the Department of Homeland Security. He is currently the founder of DT Analytics, a private consulting firm for law enforcement. He is also regularly cited, featured, or quoted in media covering domestic extremist groups in the US, including the New York Times, Washington Post, Wall Street Journal, Newsweek, National Public Radio, MSNBC, CNN, and NBC Nightly News, among many others. He is the author of "Hateland: A Long, Hard Look at America's Extremist Heart" (Prometheus Books, 2019) and "Right-Wing Resurgence: How a Domestic Terrorism Threat Is Being Ignored" (Rowman & Littlefield, 2012). Johnson is also a freelance writer for various media and civil rights organizations. In 2012, he testified before the Senate Judiciary Committee on hate crimes and the threat of domestic extremism.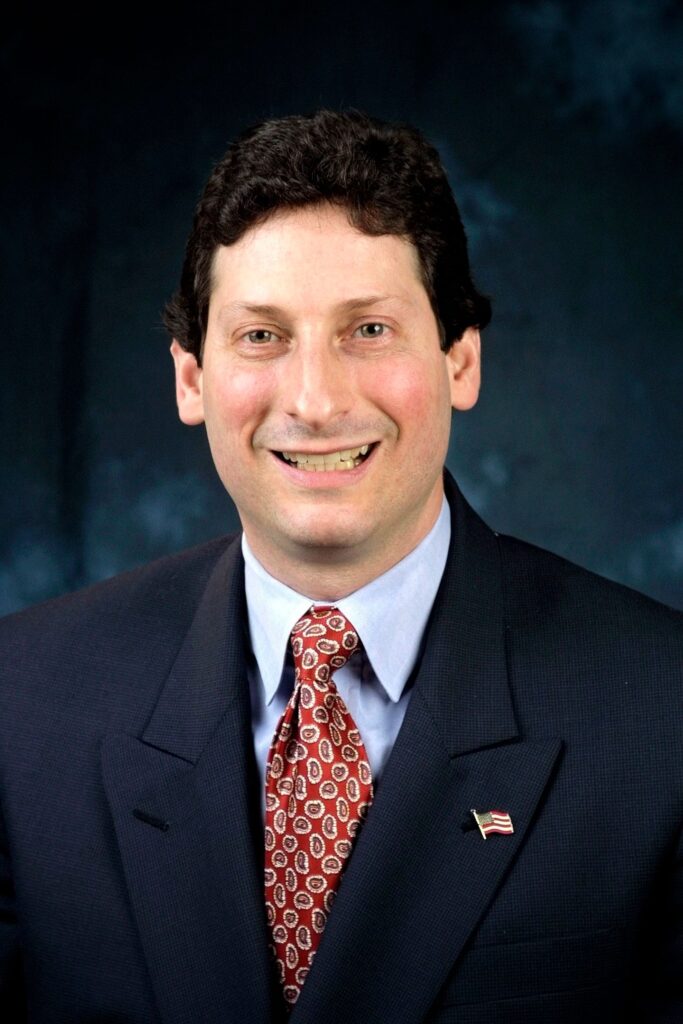 Professor Brian Levin
San Bernardino, CA
Criminologist and civil rights attorney Brian Levin is a professor of criminal justice and founding director of the Center for the Study of Hate & Extremism at California State University, San Bernardino. He is the 2020 recipient of the annual Wang Family Excellence Award for outstanding scholarship in the entire CSU system – the largest in the nation.
Previously, Professor Levin served as Associate Director-Legal Affairs of the Southern Poverty Law Center's Klanwatch / Militia Task Force in Montgomery, Al.; as a corporate litigator and a New York City Police Officer in the 1980s. Mr. Levin is a graduate of Stanford Law School, where he was awarded the Block Civil Liberties Award. He received his bachelor's degree with multiple honors in American History from the University of Pennsylvania.
A prominent analyst on hate and extremism worldwide, Levin has presented influential Supreme Court briefs and Congressional testimony and is frequently interviewed on TV and in newspapers. He has also given presentations to the United Nations Special Rapporteur on Anti-Semitism, the Federal Bureau of Investigation, and the Organization for Security and Co-operation in Europe, among others.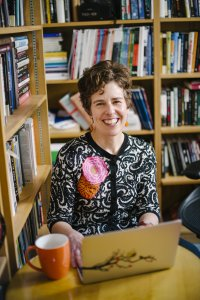 Kathryn "Kathy" Cramer
Madison, WI
Kathy is the Natalie C. Holton Chair of Letters and Science and a professor in the Department of Political Science at the University of Wisconsin-Madison where she has worked since 2000. She is known for her innovative approach to the study of public opinion, in which she uses methods like inviting herself into the conversations of groups of people to listen to the way they understand public affairs. She is the author of 3 books including the award-winning The Politics of Resentment: Rural Consciousness and the Rise of Scott Walker. She is an inductee of the Wisconsin Academy of Sciences, Arts and Letters and the American Academy of Arts and Sciences.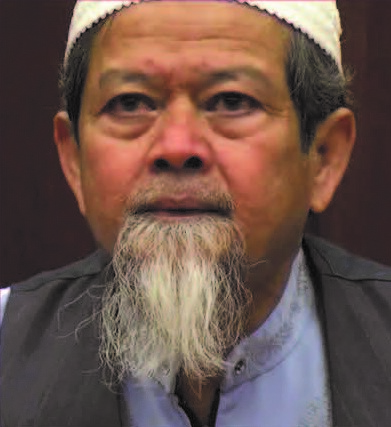 Dr. Abdul-Munim Sombat Jitmoud (a Muslim father who forgave his son's killer in the courtroom)
St. Louis, MO and Bangkok, Thailand
Dr. Abdul-Munim Sombat Jitmoud was born and raised on a small rice farm in a village in Central Thailand. His first call to teaching came as a 7-year-old boy, when the principal of his village school asked him to teach his 1st grade class. He attended middle and high school in a suburb of Bangkok, and attended Teacher College and attained his higher teaching certification from there. He came to the USA for higher education, where he completed his BA from the University of South Florida, Tampa, Florida, his Masters from Truman State University in Kirksville, Missouri, and his Doctorate degree in Education Administration from Ball State University in Muncie, Indiana. He was also the first international student to attain his Education Specialist (Ed.S) Degree in Education Administration from Truman State University. While attaining his doctorate degree, Dr. Abdul-Munim married his colleague, Dr. Linda-Jamilah Kolocotronis®, who had accepted Islam at the time. Allah (swt) blessed them with 6 boys Mashaa Allah. He has been an Islamic School principal for 31 years, promoting Islamic education for the love of Allah (swt) and His Perfect Deen, Al-Islam in 7 different Islamic schools throughout the United States. Alhamdulillah.
Abdul shocked a courtroom in Kentucky with everybody in tears, including the judge when he forgave and hugged a man who killed his son. Abdul said on the witness stand that forgiveness is the greatest gift of charity in Islam. On April 19, 2015, our son Salahuddin was murdered. The court-hearing and sentencing took place on November 7, 2017. See the powerful video story>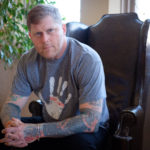 Arno Michaelis (a former White Supremacist)
Mequon, WI
In the late 1980s and early 1990s, Arno Michaelis was a founding member of what went on to become the largest racist skinhead organization in the world, a reverend of a self-declared "Racial Holy War," and lead singer of the hate-metal band Centurion, which sold 20,000 CDs by the mid-nineties and is still popular with racists today. Single parenthood, love for his daughter and the forgiveness shown by the people he once hated all helped to turn Arno's life around, bringing him to embrace diversity and practice gratitude for all life. Today, Arno is a speaker, author of "My Life After Hate" and very fortunate to be able to share his ongoing process of character development working with Serve2Unite.org. Arno enjoys spending time with his daughter, art, music, and all forms of fearless creative expression, along with climbing things, being under water, and the wonderful natural beauty of our planet Earth. Learn more at "The Gift of Our Wounds: A Sikh and a Former White Supremacist Find Forgiveness After Hate">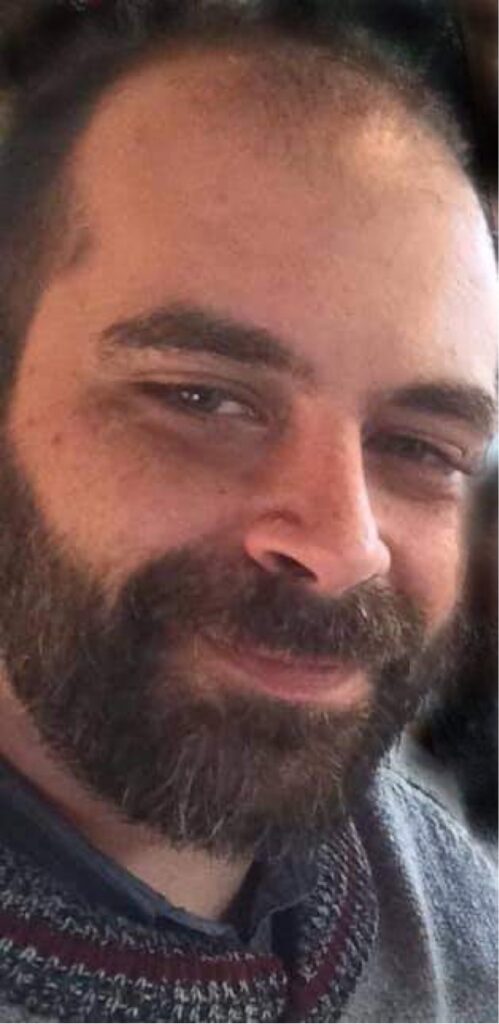 Derek Barsaleau (a former White Nationalist)
Fort Atkinson, WI
I am a long-time activist, although admittedly, I have not always been on this side of the fence. 20 years ago, I was a recruiter for the National Socialists of America as well as a member of the National Alliance and World Church of the Creator; all very large white nationalist groups at the time. I served as a liaison for numerous local groups up and down the East Coast from Boston, MA to Tampa Bay, FL where I expanded recruitment efforts with help of the internet and personal interactions.
In late 2001, I enlisted into the United States Army where a life-changing event planted a seed of doubt regarding everything I held to be true at the time. Near death, my life was saved at the last moment by my Black battle buddy. A person who was well aware of the beliefs I held. In that moment though, he was able to look past my twisted ideology and treat me as his brother in arms; an American just as he was. Stubbornly, I still held on to these beliefs for a few more years, but never totally disregarded the doubt that was planted, participating in neo-Nazi rallies as recent as 2004.
As I found myself lost for several years, I fell out of activism entirely as I began a search for who I truly was. An encounter with the person, who is now my wife, proved to be exactly what I needed, along with the birth of my 3 oldest children. My focus began to change from what I was reading in statistics and headlines to asking myself the hard question of "why?"
With the sudden rise of the now rebranded "alt-right" in 2016, coinciding with the rise of the Black Lives Matter movement, I found myself at a crossroads, mentally. It was here that I decided to use my organizational skills to form the Wisconsin Progressive Alliance. This group was dedicated to being the central hub for all progressive groups across the state of Wisconsin to combat social injustice, corruption in politics and racism. We have organized over two dozen state rallies, and marches, across the state in response to events happening all over the country. We also became a model for other organizations to follow including several Indivisible groups across the country. With the backing of the AFL-CIO and a few state and national legislators, the WPA were major drivers in the Blue Wave of 2018.
I left the WPA shortly after the mid-term elections to focus more on local issues, and my family life. This is when I met Laura at The Unity Project when she asked me to do a presentation with Dr. Ozalle Thoms regarding my experience with white nationalism. Since that time, I have made myself available, in as many ways as possible, to make Fort Atkinson a better place for all.
Through further debates and conversations with people, my wife included (we weren't always on the same page when it came to racial issues), I have continued to grow and have become even more dedicated to the cause for equality. I can honestly say I am more dedicated to this cause than I ever was towards the previous. I strongly believe that the path forward is together, through unity.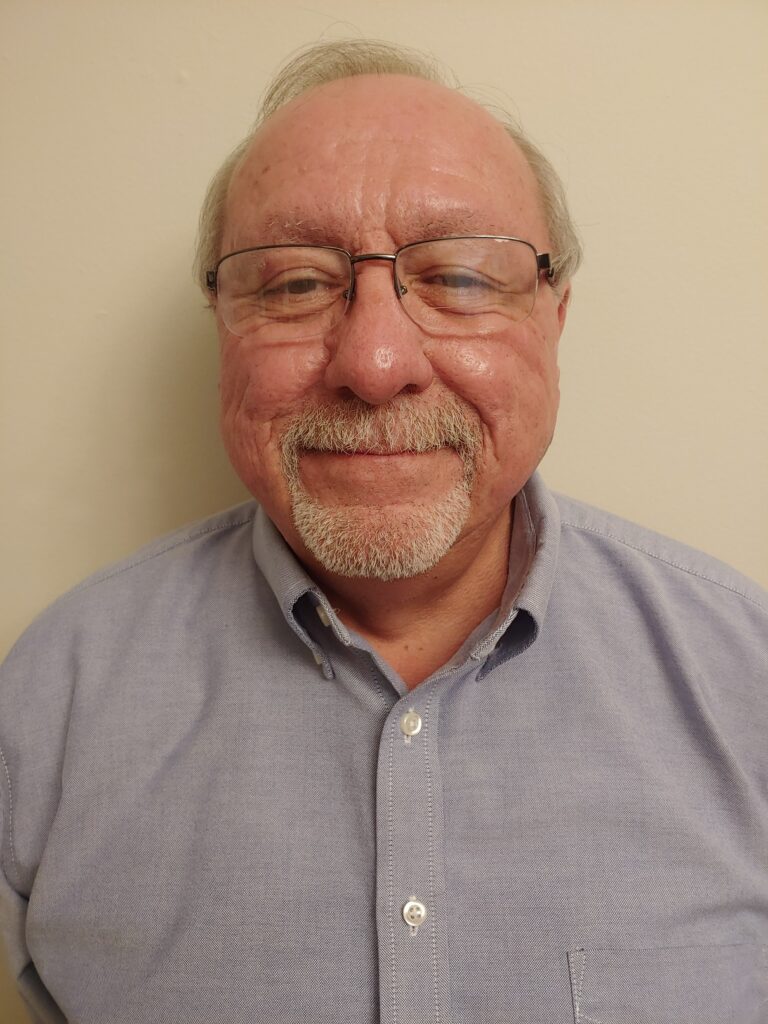 O. Ricardo Pimentel (Author and Journalist) Milwaukee, WI
O. Ricardo Pimentel was most recently the editorial page editor of the San Antonio Express-News, retiring in June 2019. He has held a variety of editing and reporting positions for newspapers in California and Arizona. He is the former executive editor of the San Bernardino County Sun, managing editor at the Tucson Citizen and Stockton Record and was a either a reporter or held an editing position for the Sun, the Fresno Bee, the San Diego Union and the Sacramento Bee. He covered Congress and federal agencies for McClatchy newspapers in Washington D.C. and was a nationally syndicated columnist with the Arizona Republic in Phoenix, Arizona.
Ricardo has written two novels, House with Two Doors (1997) and Voices from the River (2001), both published by Bilingual Review Press. He is the son of Mexican immigrants.

He is the former president of the National Association of Hispanic Journalists, a former board member of the California Chicano News Media Association, the California Society of Newspaper Editors and the Associated Press Managing Editor's association. He was the UNITY Conference for Journalists of Color programming co-chair in 2004. He has been a Pulitzer judge for journalism entries four times.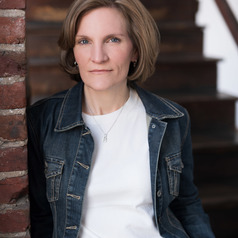 Dr. Cynthia Miller-Idriss (Washington, DC)
Cynthia Miller-Idriss is an award-winning author and scholar of extremism and youth radicalization. She directs the Polarization and Extremism Research & Innovation Lab (PERIL) in the Center for University Excellence (CUE) at the American University in Washington, DC, where she is also Professor in the School of Public Affairs and in the School of Education. Dr. Miller-Idriss is also Director of Strategy and Partnerships at the U.K.-based Centre for Analysis of the Radical Right and serves on the international advisory board of the Center for Research on Extremism (C-REX) in Oslo, Norway. She has testified before the U.S. Congress and has briefed the UN Security Council's Counter Terrorism Committee on white supremacist extremism and white nationalist terrorism, and frequently serves as a keynote speaker and expert panelist on trends in white supremacist extremism to global academic and policy communities as well as staff and representatives in U.S. and international government agencies and embassies.​
A globally-recognized expert on far right youth, Dr. Miller-Idriss is the author, co-author, or co-editor of six books, including Hate in the Homeland: The New Global Far Right, forthcoming from Princeton University Press in fall 2020. In addition to her academic work, Miller-Idriss writes frequently for mainstream audiences, with recent by-lines in The Washington Post, The New York Times, The Boston Globe, CNN, The Hill, The Guardian, Le Monde, Salon, and more. She appears regularly in the media as an expert source and political commentator, most recently on Fareed Zakaria GPS on CNN, NPR's Morning Edition and All Things Considered, MSNBC's Hardball with Chris Matthews, NBC's Evening News with Lester Holt, C-SPAN's Washington Journal, NBC's The Today Show, the UK's BBC Radio 4 Thinking Allowed, France 24's The Interview, Ireland's The Pat Kenny Show on Newstalk and in Austria's DATUM Magazine.​
Dr. Miller-Idriss frequently advises or consults with foundations and organizations seeking expertise on radicalization and extremism, and has provided expert consultation in legal cases involving radicalization and extremist violence.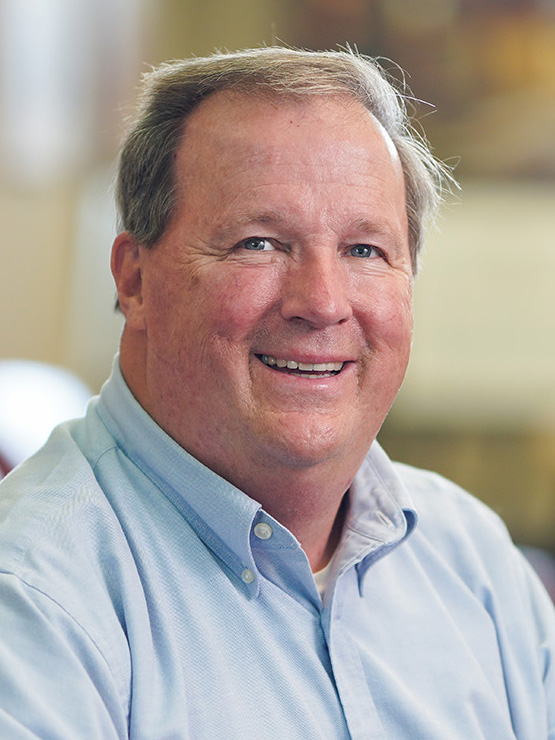 Dr. Jeffrey Jacobson (High School Student Chapters Liaison) Monona, WI
Jeff Jacobson spent 38 years in rural Wisconsin secondary schools as a teacher, principal, and district administrator. Jacobson grew up in the Trempealeau County community of Blair, WI. Career stops included serving as a teacher at Augusta Jr./Sr. High School, as principal of Crandon Jr./Sr. High School, Plymouth Comprehensive High School, and Platteville High School, and as the district administrator of the Dodgeville School District. In each of these rural settings, Jacobson has come to appreciate the diversity within and between those who live, work, and build community.
Jeff is currently the Chairman of the Friends of Mwangaza, a non-profit charitable organization that raises funds to support teacher training, women's rights advocacy, and community health in the East African nation of Tanzania. He has presented internationally at the Fulbright Sponsored International Seminar on School Leadership in Brasilia, Brazil. Additionally, he has served on the WIAA Advisory Board, the Wisconsin School Music Association Board of Directors and was a contributor to the origination of a school principal's certification program at the University of Wisconsin – Platteville.
Jacobson earned his Ph.D. from the University of Wisconsin – Madison where he also served as the President of the Education Administration Student Organization and was recognized as an Outstanding Young Alumni by the School of Education.