• Anthony Bindewald
• Romario Shehu
• Yasmin Nessa
• Hussein Sengu
• Denis Syinde Sabo
• Nourdine M. Harouna Abdou
• Kambou Toho Robert
• Déo Musafiri Esongo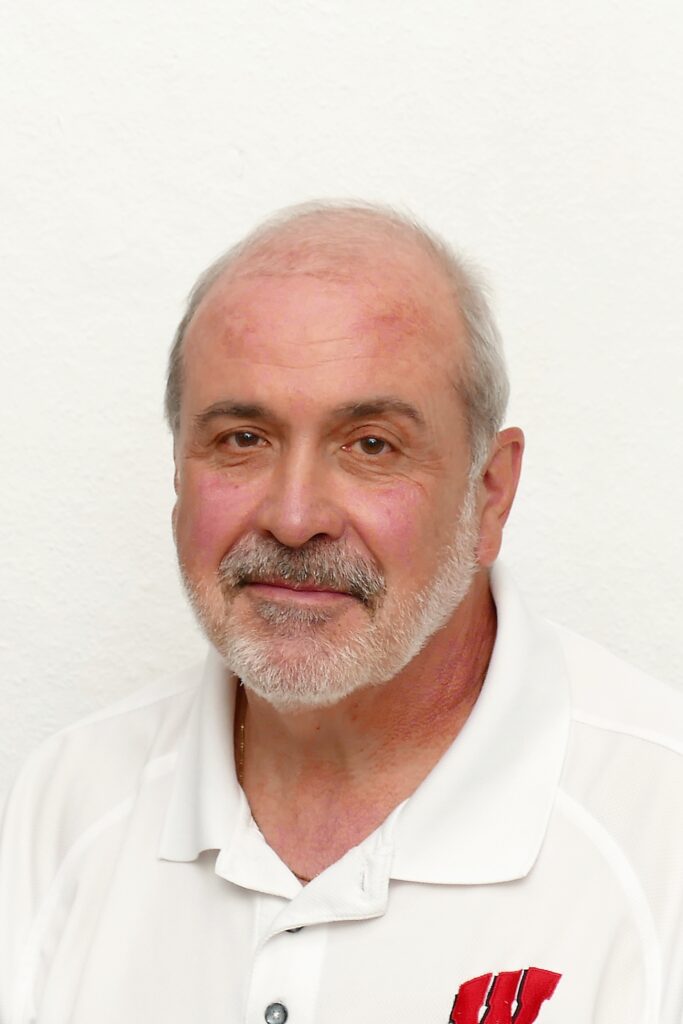 Anthony Bindewald
Germany
Anthony Bindewald is our first International Advisory Board member. Anthony is a native German and German citizen. He and his wife Karin live 45 miles northeast from Frankfurt in the State of Hessen. For many years he was involved into the Hessen Wisconsin sister state Relationship and worked on several projects. As a former Bank manager in the Credit Union Organization, Anthony retired in 2017. During his career he worked in Wisconsin for 2 periods, including as an International Liaison. Since his early childhood, Anthony has a close relationship to Wisconsin. He and his wife Karin travel to the United States almost twice every year and build new relationships. He is also related to Great Britain, Ireland, Hungry, Canada and Cyprus. They love to travel, next to Norway in July 2022.
Discrimination on this planet is on a high level and happens around us every day. He believes that every human being should have the same rights and ​must be treated with respect.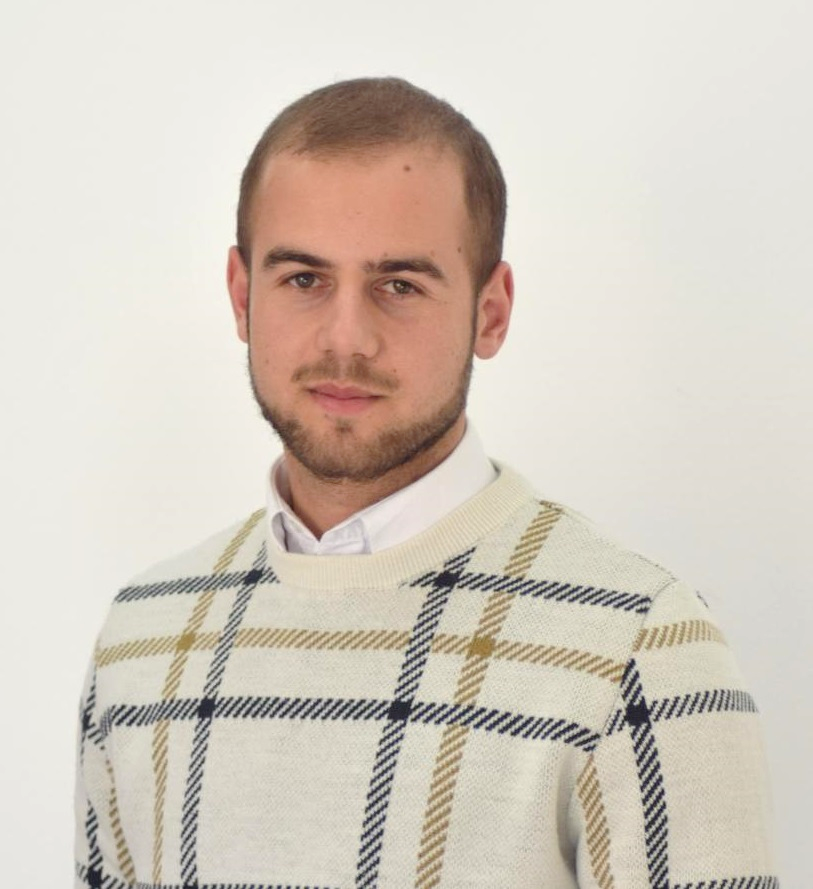 Romario Shehu
Albania
Mr. Shehu is a project coordinator and researcher focusing on security related issues at the Institute for Democracy and Mediation (IDM) in Albania, where he studies patterns of violent extremism and organized crime. Mr. Shehu also serves as Project Coordinator for the project "Schools as Community Centers", which helps to provide young people and other community activists with the civic engagement skills to become peacefully engaged citizens. Mr. Shehu has extensive experience in initiatives and studies within the areas of security, organized crime, radicalization, and violent extremism. He has also been involved in the management of several projects in the field, from prevention of religious radicalism and violent extremism, to raising awareness and developing community resilience, to good-governance issues with a strong focus on the local level. In June 2022 Mr. Shehu completed the United States' International Visitor Leadership Program (IVLP) in Washington D.C., Baltimore, Chicago, Freeport, and Milwaukee. He is also a member of Radicalization Awareness Network (RAN) Practitioners database since 2022.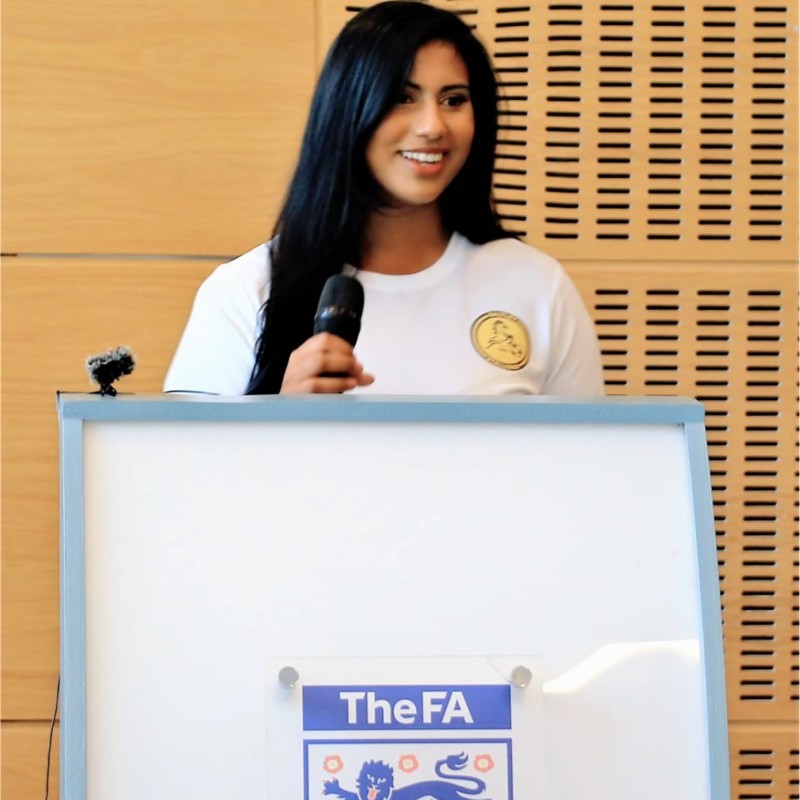 Yasmin Nessa
England
Ms. Yasmin Nessa currently serves as a Project & Policy Officer within the Strategy, Equality & Partnerships Directorate at Birmingham City Council, one of the largest Councils in Europe. In this role, she supports the administration in addressing key social issues such as systematic racism, poverty and income inequality and social mobility. Her key areas of work have been in addressing the cost of living crisis through campaigning and highlighting the economic benefit of adopting the real living wage, research and implementation on best-practice policy to improve equality monitoring and empowering marginalized communities through local, civic engagement.
In a voluntary capacity, Ms. Nessa is a director of a youth organisation and founded the Saltley Women's Football Club. The club uses sports as a vehicle for community engagement, youth empowerment, and support for vulnerable young people in East Birmingham. Saltley Women's has helped challenge traditional conventions about the role Muslim women play in British society.
Ms. Nessa has been honored for her community work by being named as a Hometown Hero and Baton Bearer for the Birmingham 2022 Commonwealth Games, and is an IVLP (International Visitors Leadership Programme) Alumni.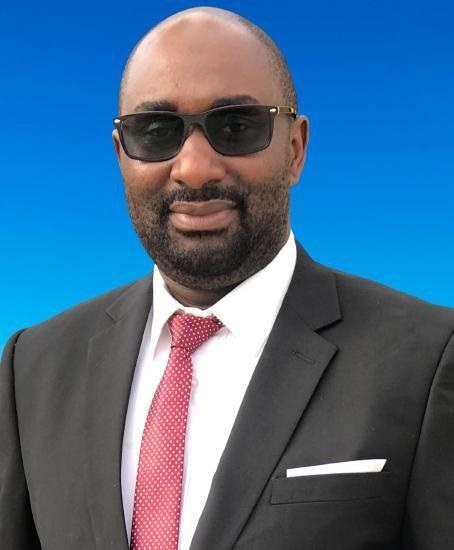 Hussein Sengu
Tanzania, Africa
Hussein is a PeaceBuilding, Human Rights and Public International Lawyer. Admitted to practice Tanzania and Zanzibar: Senior peace fellow since 2018, Peace Building and Conflict Transformations expert. United Stade IVLP Alumni member on Violent Extremism community strategies 2022. Hussein a Local and international media Correspondent/analyst on peace, Public international affairs and social development issues (BBC/DW/ local Media). For the past 15 years, he has been working with local and international Organizations administering projects and Programs. Previously worked as a Deputy Chief of Party for Public International Law and Policy Group. Tanzania #PILPG. Recently he is working with Search For Common Ground as the Area Manager for Tanzania and Zanzibar #SFCG. Peace Blogger: click the Blog link Here. And Very Recently a Founder of NCPCT – 'We are Many United Against Conflict Violent" Movement and Peace coalition in Tanzania. (an Inspired and Prospected Chapter of The WAMUAH) Click our website Here. Portfolio: Violent Extremism Transformations / Terrorism Preventions/ Conflicts resolutions and mediations.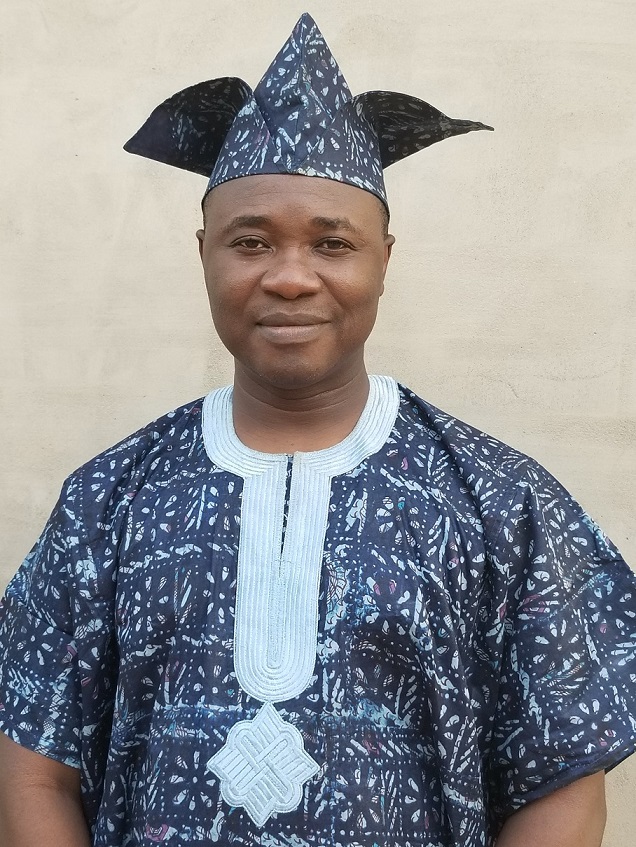 Denis Syinde Sabo
Republic of Benin, Africa
Denis Syinde SABO, from Benin republic, is graduated of the National School of Police of Saint Cyr au Mont d'Or in France. He currently serves as a police commissioner and trainer in community policing and police ethics and a lecturer-researcher at the Institute of the Living Environment of the University of Abomey-Calavi. He also is a consultant of the German cooperation agency GIZ for the development of the training module in police ethics for the benefit of the Beninese republican police. Sabo also holds master's degrees in spatial planning and local development and a PhD in Crime Geography from the University of Abomey-Calavi in Benin. He also has master's degrees in human resources management and criminal law and criminal science from the University Jean Moulin Lyon 3 in France. he is also the founder of the NGO SDP, which, among other things, works for safe and non-violent communities.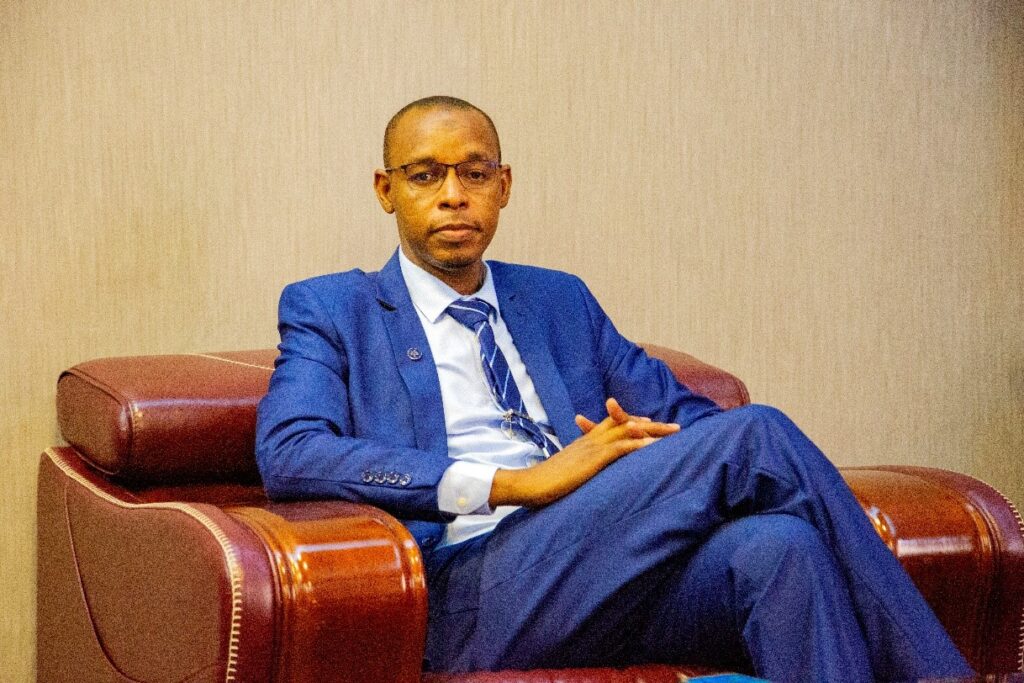 Nourdine M. Harouna Abdou
Niger, Africa
Nourdine M. Harouna Abdou has more than 15 years of experience in youth leadership, particularly in youth organization and civic and political training for better participation of youth in the democratic process and governance in Niger. He has more than 10 years' experience of working on security programs that have addressed themes such as community dialogue, peacebuilding, building community resilience against violent extremism, particularly amongst young people and women. He also has good expertise on civil-military dialogue for building trust (and collaboration) and on the dynamics of access to justice.
Nourdine coordinated several community dialogue programs and led various studies and evaluations. He has thus developed solid skills in conducting quantitative and qualitative studies, but also evaluations, particularly in the area of ​​security and peace.
Nourdine has good political and security analysis capacities and solid professional relationships with political and military authorities, with national and local elected officials, civil society leaders, customary authorities, youth networks, etc.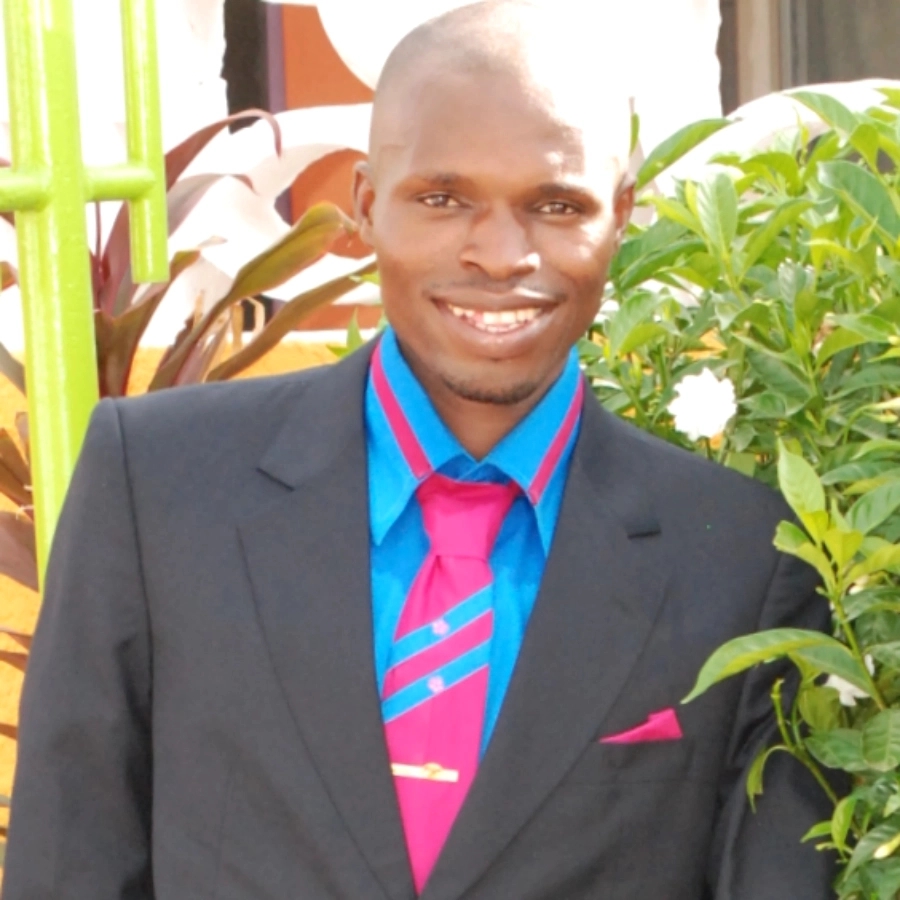 Kambou Toho Robert
Ivory Coast, Africa
Mr. Kambou is a community leader at Equal Access International (EAI). He has recently taken on the task of working with three communities (Lobi, Koulengo, and Fulani) to address the intercultural conflict dynamics that are fueling increased vulnerabilities to terrorist activities in his native area, Bounkani. His ability to gain the trust of community members on all sides has enabled him to broach sensitive issues such as sexual violence and the justification of violence in response to marginalization.
We identify and map youth and women changemakers, civil society-led accountability mechanisms, government champions, and other community assets and transporters encountered in their access to basic health and social services. We are working with these changemakers and champions, in conjunction with USAID, to identify specific communities in which to focus the response. We will engage these champions through capacity building, exchanges, innovation workshops and other community outreach activities. We will partner with community radio stations to produce and broadcast engaging programs that showcase community advocacy messages, especially those that affect youth and women. We will facilitate dialogue with authorities and citizen participation in local and national decision-making processes by providing support to existing village management committees and creating citizen engagement platforms with the Government Directorate of Decentralization and Local Development. As part of this effort, we will also identify women and youth champions and support them through remote mentoring, advice, relevant materials and examples of local activism.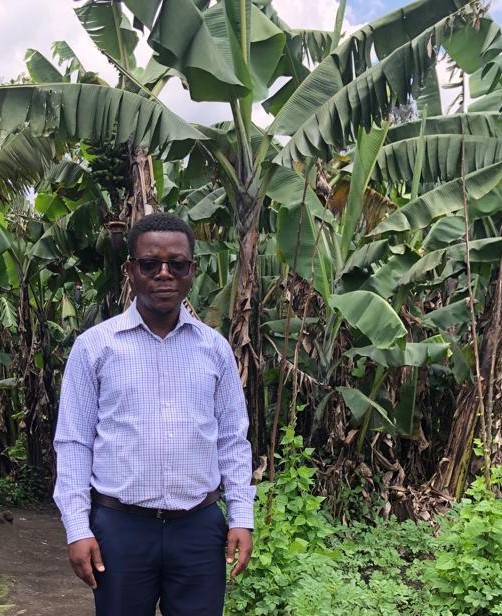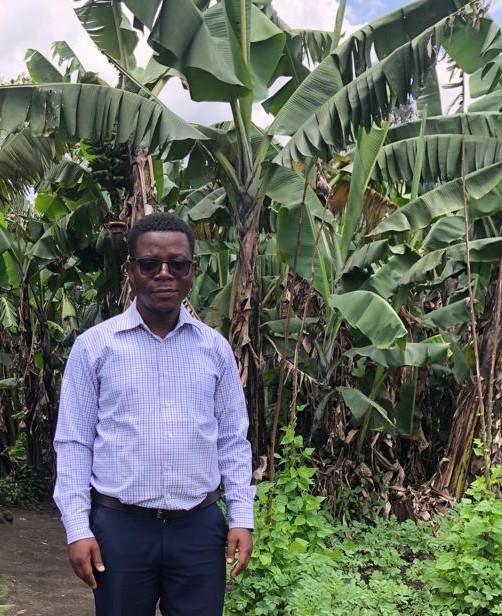 Déo Musafiri
DR, Congo, Africa
Déo MUSAFIRI is a trained political scientist with a Master's degree (Bac+5) in organizational administration. He has more than ten years of experience in research, security governance, conflict transformation, social cohesion, and gender.
In addition, he has more than ten years of career in the service of international and national organizations, where he has held several positions. He has contributed his expertise to developing the participatory action research approach applied to conflict transformation and was instrumental in designing the second phase of the stabilization program in the Eastern DRC (North Kivu, South Kivu, and Ituri) DDR program.
For a long time, he worked with young people from armed groups and unemployed people through a construction and tile manufacturing company that he managed, intending to fight against hatred and community violence. Thus, apart from local organizations, he has worked with MONUSCO as a temporary consultant in security governance; and International Alert as a senior project manager in the East African sub-region (Burundi, Rwanda, and Uganda) and DRC (South Kivu and Ituri). On the latter he worked for a stabilization project facilitating access to security and peace in the mining areas of eastern DRC.
Today, Déo MUSAFIRI is an expert in Inclusive Governance at the International Cooperation Agency of the Association of Netherlands Municipalities (VNG International). He leads the Inclusive Governance component in the territories of Uvira and Kalehe in South Kivu and Masisi, Rutshuru and Nyiragongo in North Kivu in the DRC.
He has taken part in several sensitizations and disarmament processes of armed groups to stabilize Eastern DRC. They include conferences with armed groups, contributions to elaborating the DR Congo's new DDR program and its strategies, and sensitization of armed groups, among others.
He also acquired excellent skills not only in the security field but also in conflict transformation, social cohesion as a mediator, and negotiator in conflicts between communities in conflict in South Kivu, North Kivu, and Ituri, as well as the Great Lakes region.
The above skills come from experiences in the field and various training. They include KAIPTC ACCRA in Ghana, EMP BAMAKO in Mali, Life and Peace Institute in Burundi, and recently in the USA for the International Visiting Leadership program facilitated by the United States of America's state department.