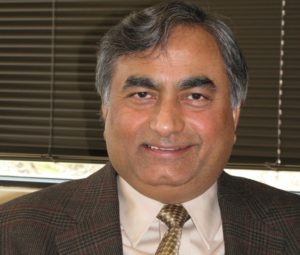 Masood Akhtar
Middleton

Masood Akhtar is an Indian-born proud American Muslim entrepreneur and activist.  He has been living in Madison for over 30 years and actively involved with numerous community projects.  To address the environment of Islamophobia and fear during Presidential campaign, he spent significant amount of time addressing this issue in cooperation with leaders from the Madison Muslim Community, law enforcement officers, elected officials, local media and the general public.  After the Presidential election, the environment of Islamophobia and Fear transformed into an environment of Hate against many minorities.  To address that, he has created a Movement "We Are Many: United Against Hate" (formerly Anti-Hate Registry), a platform where people of different faiths, no faith, Latinos, African American, LGBT, Native Americans, Sikh community and others can unite together against hate and build an inclusive community. This Movement is not us vs. them.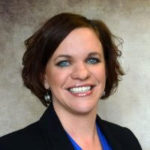 Kay Baranczyk, MBA
Green Bay
Coming from the healthcare industry, Kay has over 10 years of executive leadership experience. As the Chief Nursing Officer, Kay was influential in the reorganization of nursing services at St. Clare Memorial Hospital. Using a transformational approach, Kay empowered team leaders to attain departmental and organizational goals exceeding expectations.
Kay joined the YWCA Greater Green Bay as its CEO in June 2016. After careful reflection and introspection, she realized that the mission of the YWCA, to eliminate racism, empower women, stand up for social justice, and strengthen families and communities, resonated with her deeply. Today's uncertain and changing environment made the decision to get involved at a high level even more impactful. Kay is strongly committed to the YWCA's Stand Against Racism and Community Discussion series. This series has tripled in attendance since Kay's leadership began. The YWCA's Women's Empowerment Center has added several new programs and services, helping women of all ages, ethnic backgrounds and socio-economic groups to build confidence to manage their daily lives.
Kay continues to focus on performance improvement, strategic and operational planning and implementation, community engagement and relationship building. In her short tenure, the YWCA Greater Green Bay, is quickly becoming a safe place for relevant community discussion and awareness while providing an environment for women and children to understand the importance of living in a community that is free of violence, racism and discrimination. Kay has a Bachelor of Science in Nursing from Bellin College and is a Registered Nurse. She has a Master of Business Administration from the University of Wisconsin Oshkosh.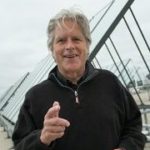 Paul Linzmeyer
De Pere

A leader with proven business acumen who has years of executive level leadership, Paul brings a strong background of 35+ years as a 'business activist' in Chicago, Denver, Green Bay and other locations and has a deep and abiding belief that business/healthcare can benefit immensely from triple bottom line thinking. He recently retired from being the Sustainability Leader at ThedaCare, which has seven hospitals and 35 clinics and is the largest employer in NE Wisconsin (7000+). He is now devoting his time to writing, activism, and innovation. Paul is known as an international strategist and speaker on business Innovation and Sustainability principles. In the past, he was a US delegate to the OECD's Sustainable Manufacturing and Eco-Innovation committee. He also is a past Chair of the Wisconsin Workforce Investment Council, the Bay Area Workforce Development Board, and the Green Bay Chamber of Commerce. He currently is Chairman of the board of the Farmory and a founding member of the National Healthcare Climate Change Council.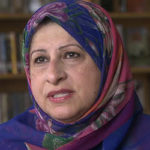 Sister Janan Najeeb
Mequon

A founding member and the current President of the Milwaukee Muslim Women's Coalition has been a spokeswoman for Milwaukee's Muslim community to media outlets, government officials, interfaith leaders, academic institutions, hospitals, and a wide range of community groups. A microbiologist by profession, Ms. Najeeb left her career because of the tremendous need to bridge the gap between the erroneous perception of Islam and Muslims in society and the actual beliefs and practices of the vast majority of the world's Muslims. Ms. Najeeb serves on many committees and community boards; She serves on the board of the Islamic Society of North America's Leadership Center. She has co-chaired the annual Dr. Martin Luther King, Jr. Birthday Celebration at the Marcus Center for the Performing Arts for the past 7 years. In addition she serves on the Marcus Center's Diversity and Audience Development Committee. She serves on many boards and committees including the Milwaukee Association for Interfaith Relations, the Muslim-Catholic Women's Dialogue, UW-Milwaukee's Public Health Community Advisory Council. She has served as a member of the UW-Milwaukee Chancellor's Roundtable, and in 2008, she was designated as one of UW-Milwaukee's Community Scholars in Residence. In 2007, Ms. Najeeb led an educational campaign on "Combating Islamophobia", in an effort to address the growing climate of hatred and bias towards Muslims. This campaign received the annual "Special Recognition Award" from the ACLU of Wisconsin and helped initiate a local PBS documentary on Milwaukee's Muslim community that aired in April of 2008. Ms. Najeeb serves as an adjunct professor at Cardinal Stritch University in Milwaukee, teaching the Religious Culture of Islam. Janan Najeeb is the recipient of numerous awards and recognitions including the International Institute of Wisconsin's World Citizen Award, The Wisconsin Community Fund's Grantee of the Year Award, CAIR's (Council on American Islamic Relations) national award for activism as well as being named by Wisconsin Woman Magazine as a Leader Making a Difference. Ms. Najeeb is married and has 5 children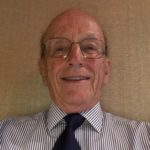 Charles M. Strother, MD
Madison

Charles Strother is Emeritus Professor U. W. School of Medicine and Public Health. After post-graduate training at Stanford and UCSF he joined the faculty at UW and, except for a 5 year period when he was a professor at Baylor College of Medicine and attending physician at The Methodist Hospital in Houston, has spent his entire career at UW. Dr. Strother specialized in interventional neuroradiology; his research activities are in development and testing of devices and techniques for treatment of cerebrovascular diseases. He is a past president of the American Society of Neuroradiology and the American Society of Therapeutic and Interventional Neuroradiology (now the Society for Neuroendovascular Surgery). He is Senior Editor of the American Journal of Neuroradiology. Charlie served as Chairman of the Board of Target Therapeutics from 1990 to 1994 and was on the Board of Directors of Plexus Corp. from 2002 until 2012. He was a Captain in the U.S. Army Special Forces from 1968 until 1979. Dr. Strother now devotes his time to research at the Wisconsin Institute for Medical Research.