Masood Akhtar, PhD
Syed Rafay Masud, CPA, MBA
Paul Summerside, MD
Kay Baranczyk, MBA
Charles M. Strother, MD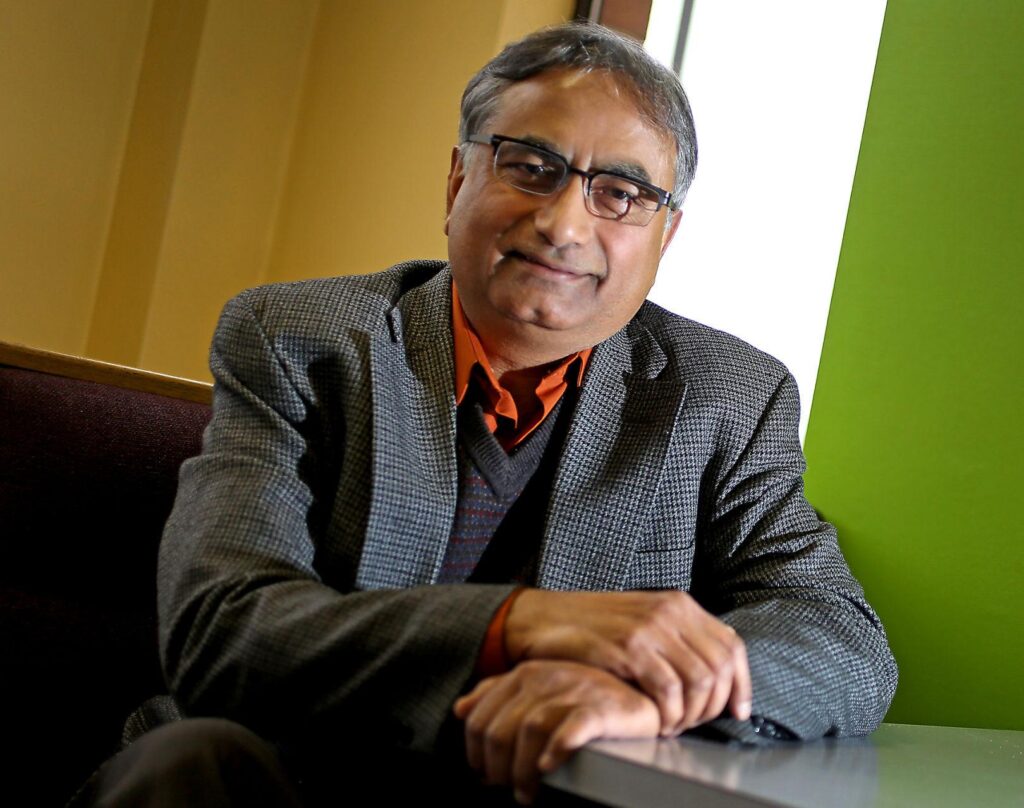 Masood Akhtar, PhD
Middleton, WI
Masood Akhtar is an Indian-born proud American Muslim entrepreneur and activist.  Akhtar has been living in Madison for over 35 years.  
Akhtar has founded and led multiple businesses and has also been actively involved with numerous community projects. One of Akhtar's most visible efforts is a statewide, non-partisan Movement he founded called We Are Many -United Against Hate with a focus on teaching forgiveness and peace, addressing the root causes of hate, bigotry, and racism, and building inclusive communities while empowering youth. Akhtar's Movement is not about us vs. them.
Akhtar is also a frequent keynote speaker/panelist/columnist/guest on TV shows.
Akhtar also served on Dane County's "Immigration and Refugee Task Force" aimed to build trust between local law enforcement officials and the immigration and refugee communities and thus reduce fear.
In 2017, Akhtar was awarded "Certificate of Appreciation" by the Southern Poverty Law Center and his name has been added to the Wall of Tolerance in Montgomery, Alabama, to provide inspiration to all those who choose to take a stand against hatred.
In 2017, Akhtar was awarded a "Certificate of Appreciation" by Sergeant Janesville Police Department; Lieutenant, Kenosha Police Department; and Director of Emergency Management, UW-Madison Police Department to recognize with deep gratitude the contributions made by Akhtar to the Wisconsin Command College Re-Trainer.
In 2019, Akhtar received the prestigious national FBI's 2018 Director's Community Leadership Award at the FBI headquarters in Washington, DC from FBI Director Christopher Wray.
In 2019, Akhtar received "Certificate of Achievement" from Wisconsin Governor Tony Evers that states "all Wisconsinites should be inspired by Masood's work and strive to unite together regardless of differences and seek to build a state and a country that is united against hate, bigotry, and racism.
In 2019, Akhtar was presented with "2019 Manfred E. Swarsensky Humanitarian Service Award" by the Rotary Club of Madison.
In 2019, Akhtar was appointed on the Board of Friends of PBS Wisconsin.
In 2020, Akhtar was named one of Wisconsin's 48 most influential Asian American Leaders
In 2021, Akhtar also received a letter from President Joe Biden addressing racial equity and justice for all and promising to root out white supremacy in America.
In 2022, the U.S. Department of State asked Akhtar to host delegates from various countries in Africa, Europe, and Middle East with focus on combating violent extremism.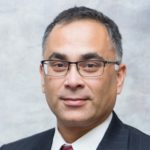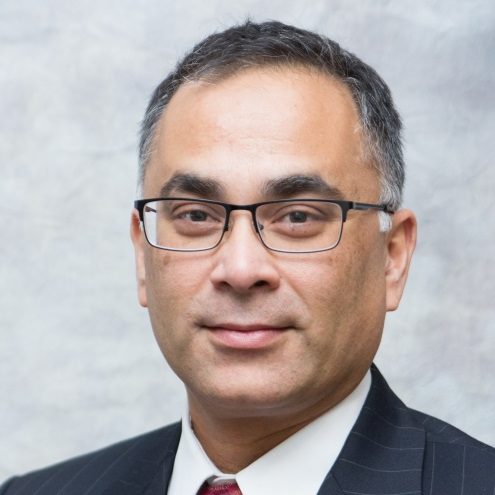 Syed Rafay Masud, CPA, MBA
Lee's Summit, MO

Syed Rafay Masud has over 19 years of experience in Internal Controls Analysis, Process Improvements, Risk Management and Regulatory Compliance (including Sarbanes Oxley and Model Audit Rule). This experience spans Financial Services, Manufacturing, Insurance and Health Care industries. He has worked with Governance Boards and their Audit Committees to address enterprise wide risk and improve operational capabilities . Mr. Masud obtained his undergraduate degree in Accounting, and his MBA (MIS) from Southern Illinois University. His certifications include CISA (Certified Information Systems Auditor) and CPA (Certified Public Accountant). Mr. Masud served as the Board Secretary for MCHC (Muslim Community Health Center, a not for profit, 501 (c) 3 organization based in Milwaukee, WI) where he also helped establish the financial reporting and Corporate Governance structures.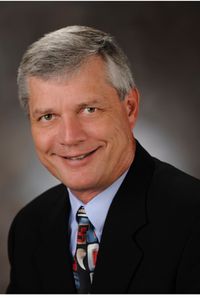 Paul Summerside, MD
Green Bay, WI
Dr. Summerside is one of the Founding Partners of BayCare Clinic and principle developers of the Aurora BayCare Joint Venture partnership; BayCare Aurora was developed as a for profit joint venture to provide tertiary health care to the Northeastern region of Wisconsin. Serving as Board Chairman from 1999-2016. The "Joint Venture" (BayCareAurora LLC) between Aurora Health Care based in Milwaukee, WI and BayCare Clinic out of Green Bay, WI was created in 1999. The joint venture grew from start up over the next 15 yrs to include a Tertiary hospital (Aurora BayCare Medical Center) multiple facilities, several hundred practitioners and over 500 million in revenues at the time of his retirement. During his time with BayCare, Dr Summerside served as Board Chairperson, Chief Medical Officer, Chief Compliance Officer, Health Plan Medical Director, Director of Medical Education and Research and Director of Sports Medicine. Dr. Summerside has also been active in community sports coaching, Founding Partner and current President of Green Bay Country Club, partner in "The Foundry" Investment Fund as well as President of his local School Board for 13 yrs. Since retiring from full time employment in 2016, Dr. Summerside has been active as a speaker, medical systems consultant and as a consultant to a variety of business start ups including Interim Chief Medical Officer for Caresyntax. He is married for 34 yrs to Peggy, Sons, Erik 30, Darnell 30, Jordan 28, Mark 26, daughter, Meg 24. Dr. Summerside enjoys family, basketball, golf, snow skiing, back-country camping, canoeing and reading. He holds a BA, Chemistry St. Olaf College, and MD, University of Iowa, Residency Emergency Medicine, University of Illinois, and a Masters Medical Management, University of Southern California.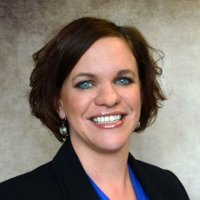 Kay Baranczyk, MBA
Green Bay, WI
Coming from the healthcare industry, Kay has over 10 years of executive leadership experience. As the Chief Nursing Officer, Kay was influential in the reorganization of nursing services at St. Clare Memorial Hospital. Using a transformational approach, Kay empowered team leaders to attain departmental and organizational goals exceeding expectations. Kay joined the YWCA Greater Green Bay as its CEO in June 2016. After careful reflection and introspection, she realized that the mission of the YWCA, to eliminate racism, empower women, stand up for social justice, and strengthen families and communities, resonated with her deeply. Today's uncertain and changing environment made the decision to get involved at a high level even more impactful. Kay is strongly committed to the YWCA's Stand Against Racism and Community Discussion series. This series has tripled in attendance since Kay's leadership began. The YWCA's Women's Empowerment Center has added several new programs and services, helping women of all ages, ethnic backgrounds and socio-economic groups to build confidence to manage their daily lives. Kay continues to focus on performance improvement, strategic and operational planning and implementation, community engagement and relationship building. In her short tenure, the YWCA Greater Green Bay, is quickly becoming a safe place for relevant community discussion and awareness while providing an environment for women and children to understand the importance of living in a community that is free of violence, racism and discrimination. Kay has a Bachelor of Science in Nursing from Bellin College and is a Registered Nurse. She has a Master of Business Administration from the University of Wisconsin Oshkosh.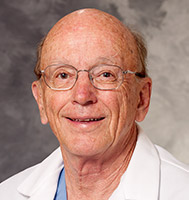 Charles M. Strother, MD
Madison, WI
Charles Strother is Emeritus Professor U. W. School of Medicine and Public Health. After post-graduate training at Stanford and UCSF he joined the faculty at UW and, except for a 5 year period when he was a professor at Baylor College of Medicine and attending physician at The Methodist Hospital in Houston, has spent his entire career at UW. Dr. Strother specialized in interventional neuroradiology; his research activities are in development and testing of devices and techniques for treatment of cerebrovascular diseases. He is a past president of the American Society of Neuroradiology and the American Society of Therapeutic and Interventional Neuroradiology (now the Society for Neuroendovascular Surgery). He is Senior Editor of the American Journal of Neuroradiology. Charlie served as Chairman of the Board of Target Therapeutics from 1990 to 1994 and was on the Board of Directors of Plexus Corp. from 2002 until 2012. He was a Captain in the U.S. Army Special Forces from 1968 until 1979. Dr. Strother now devotes his time to research at the Wisconsin Institute for Medical Research.