John W. Vaudreuil was U.S. Attorney for the Western District of Wisconsin from 2010-2017 and a federal prosecutor from 1980-2017 and is currently a board member for We Are Many-United Against Hate. John joined many other federal prosecutors, past and present, in calling on the Trump administration to end their policy of separating children from their families when detained at the U.S. border.
Help us promote peace and push back against hate
Make a donation to support our efforts
United Against Hate is beginning a billboard campaign to broadcast a message of peace, solidarity, and support for all marginalized communities in our area. These billboards will be a simple yet powerful message that hate and prejudice are not welcome in our communities, that those who are targets of hate and discrimination have allies and are not alone. We also hope to convey that our organization can be a focal point for those in this community who share these beliefs but may not know how to go about affecting the changes they hope to see.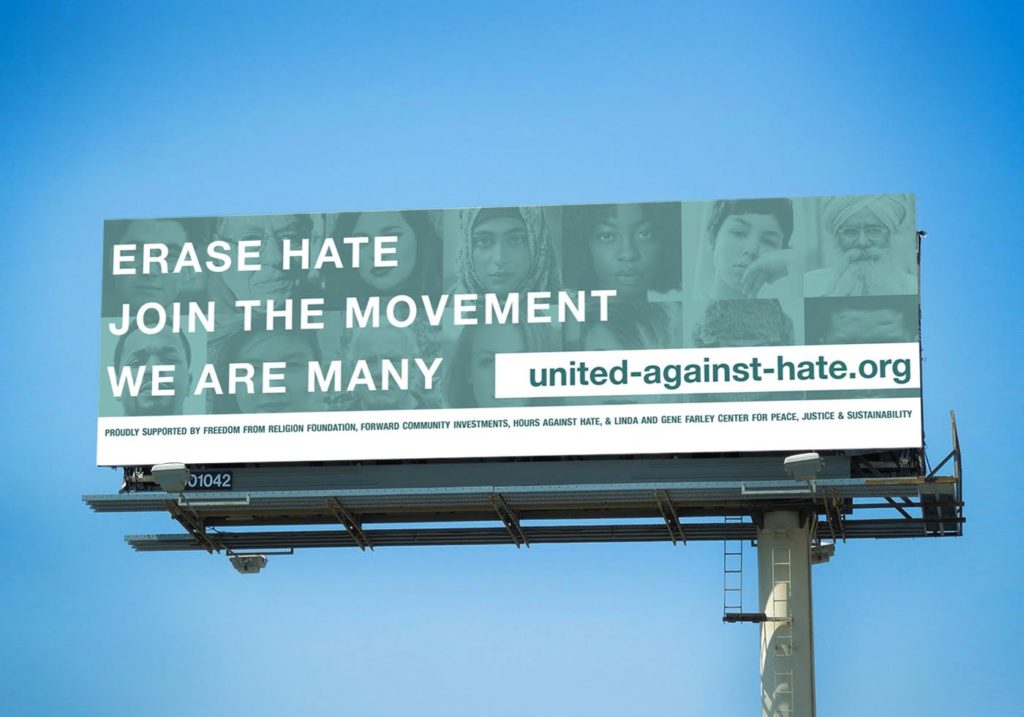 The first billboards will appear in and around Dane County, WI but our ambitious goal is to take this message to communities across the nation. We need your help to make it happen.