We Are Many-United Against Hate founder and president Masood Akhtar is the 2019 recipient of the Manfred E. Swarsensky Humanitarian Service Award from the Rotary Club of Madison.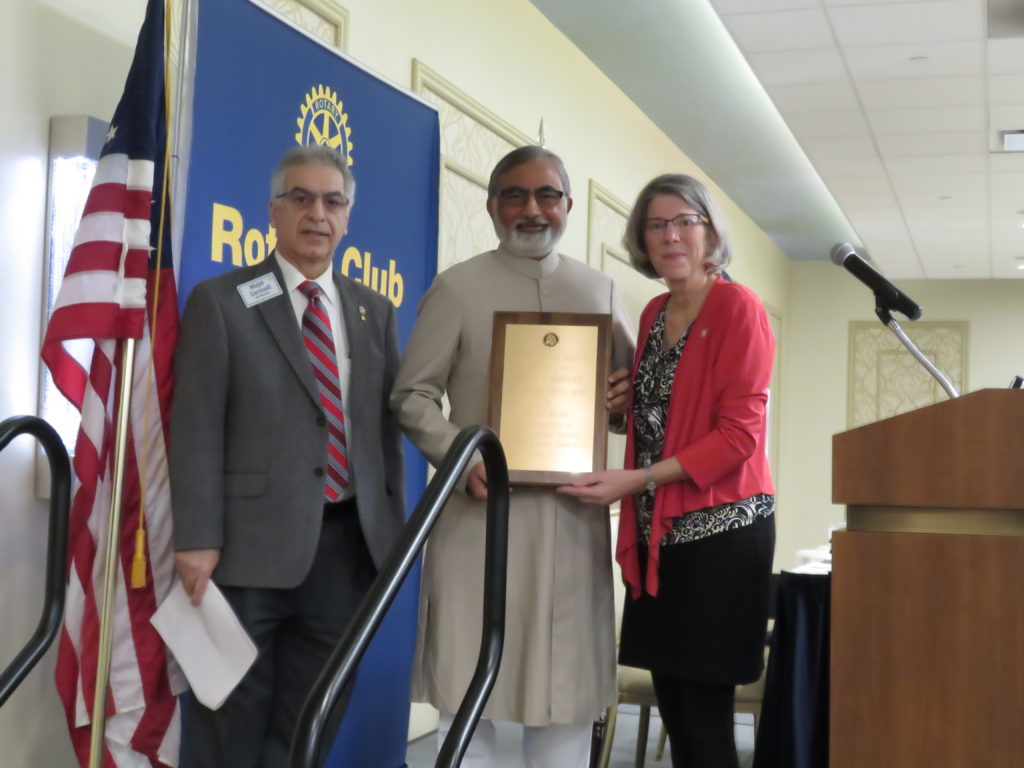 Most revealing of Rabbi Swarsensky's largeness of spirit and educated heart was his attitude toward his native Germany in the wake of the Holocaust. To forget what happened, he insisted, would be "a sin against the memory of the dead." But he also declared, "I have no right ever to push away a hand stretched out in reconciliation." Despite personal suffering at the hands of the Nazis, he stated emphatically, "I do not believe that the sins of fathers should be visited upon their children." So in 1970, when the City of Berlin invited him to return for the reopening of the synagogue where he had begun his rabbinate, Swarsensky accepted, saying later, "twenty-five years ago I would have said: Never again shall I set foot on the cursed soil. But twenty-five years ago, no one would have invited me."
The Rotarian who nominated Masood for the award said: "It is difficult to believe that you are not talkng to Rabbi Swarsensky himself when you meet Masood Akhtar. The warmth, kindness and acceptance are the same."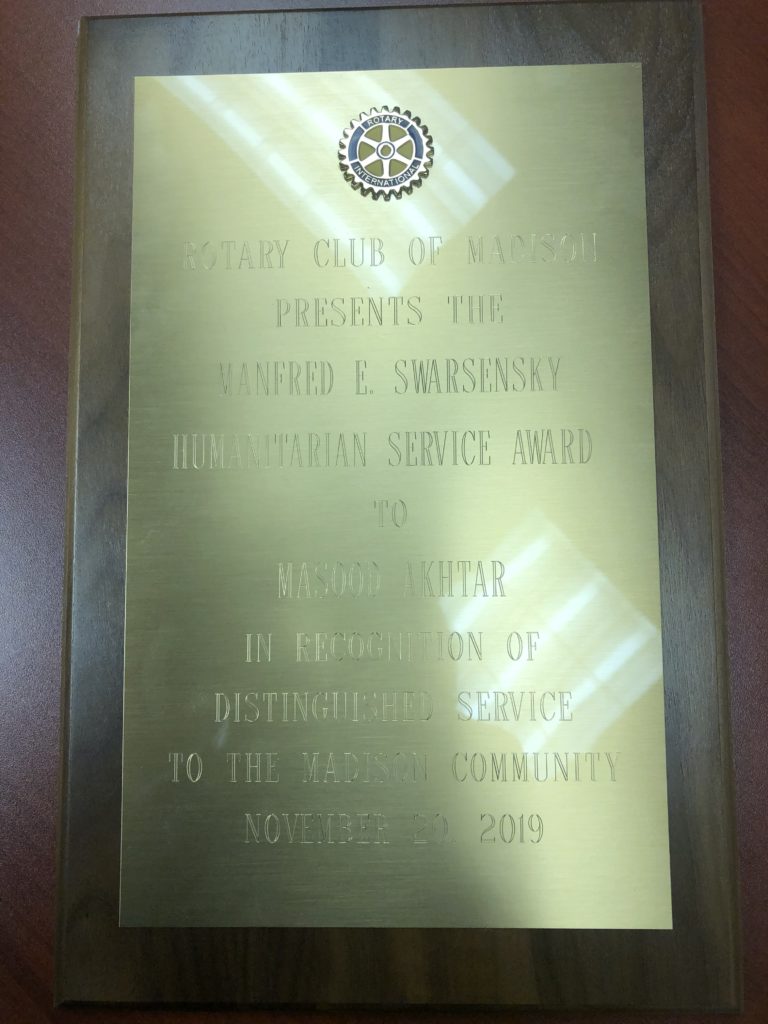 In this editorial commentary on WISC-TV, Neil Heinen says: "It's clear to us the comfort with which public figures are using hateful speech is emboldening those prone to act on their hatred." And he lauds We Are Many-United Against Hate for making it clear.
One of the many valuable lessons we have learned in the last few years from the Madison-based We Are Many United Against Hate anti-hate organization is not letting any hate-motivated crime go un-remarked upon. To be silent is to be complicit in fomenting hate.